International Transaction Journal of Engineering, Management,& Applied Sciences & Technologies
Archives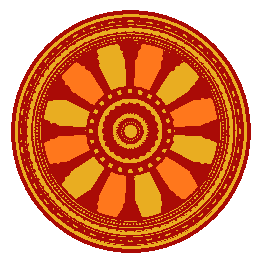 :: International Transaction Journal of Engineering, Management, & Applied Sciences & Technologies

http://TuEngr.com



ISSN 2228-9860
eISSN 1906-9642
FEATURE PEER-REVIEWED ARTICLES
Salahaddin Yasin Baper (Department of Architecture, Engineering College, University of Salahaddin-Erbil, Kirkuk road, Erbil City Kurdistan Region, IRAQ )

doi:

Keywords: Empirical study; Continuity concept in architectural identity; Influence of heritage building; Morphological analysis; Identity Achievement Mechanism.

Abstract
This paper is an empirical study for the concept of continuity in architectural identity.  The aim of this paper is to measure the degree of continuity in commercial buildings design, in term of architectural identity.  Furthermore the study will illustrate the influence of heritage buildings' in constructing the continuity of architectural identity in Erbil city.  The construction of the theoretical framework will rely on a procedure of two directions, the first direction will establish a comprehensive theoretical framework (multi-dimensional model) for the concept of continuity  in architecture, while the second part will analysis  the role of heritage buildings in constructing architectural identity in commercial buildings in Erbil City.  The finding of the study indicates that the heritage buildings visual elements and its architectural cues playing a tangible role in constructing architectural identity in  buffer zones of the city but this effect is gradually decrease in other sectors due to adopting the hybrid approach by melting modern technology within architectural features of the city.




Reham Ibrahim Momtaz (Department of Architecture Engineering Modern Academy, EGYPT )

doi:

Keywords: Design Guidelines; Deteriorated Urban Fabric; Monitoring Tool; Environment; Modular tray systems.

Abstract
The urban growth of Cairo over the last few decades has resulted in a deteriorated urban fabric. So, many comprehensive environmental problems have occurred. The utilization of green roofs in informal areas, reduces pollutants in the atmosphere and also compensates the lack of green areas at the urban level. The paper aims to provide a tool that can be applied on any form of green roof design especially on the buildings exciting in the informal areas. In addition, landscape designers can use it as a guiding and monitoring tool during the design process to achieve the maximum social, environmental and economic benefits. The paper concluded that an expected shift of interest regarding the ecological and social human dimensions have been noticed and also, improving the environmental aspects. Therefore, the design of green roofs is a multidimensional process that includes environmental, aesthetic, social and economic aspects.




Bussapakorn Udomsap , Petchporn Chawakitchareon * (Department of Environmental Engineering, Chulalongkorn University, Bangkok 10330, THAILAND ), Sompop Rungsupa (Aquatic Resources Research Institute, Chulalongkorn University, Bangkok 10330, THAILAND )

doi:

Keywords: Seawater temperature; Ammonia concentration; Coral health status; Active polyps; Lethal concentration.

Abstract
This research focused on the effects of temperature and ammonia on the coral health status of disc coral (Turbinaria peltata) by using acute toxicity testing (50% Lethal Concentration: LC50). The acute effects of temperature and ammonia on disc coral were monitored at 24 and 48 hrs. The experiments were carried out in triplicate at temperatures of 30ºC and 33ºC. The concentrations of ammonia was varied at 0, 0.05, 0.07 and 0.1 mgN/L, respectively. The active polyp percentages of disc coral was analyzed with comparison to the health status percentages. According to the findings at 30ºC and at 24 and 48 hrs, and at 33ºC and 24 hrs, the acute toxicity of coral bleaching (LC50) could not be investigated. This is because the coral health status was insufficiently low due to decline, or the mortality percentages were not below 50 percent. On the other hand, at 33ºC and 48 hrs, the acute toxicity of coral bleaching (LC50) could be evaluated. The experimental results strongly indicate that the mortality percentages exceeded 50 percent. These findings were confirmed by Zooxanthellae density in seawater equaling 109.4 cell/ml. Therefore, the LC50 at 48 hrs in this study was equal 0.075 mg N/L.




Phongphoom Sornchomkaew * (Department of Civil Engineering, Rajamangala University of Technology Rattanakosin Wang Klai Kang Won Campus, Prachaup Kiri Kan 77110, THAILAND ), Boonsap Witchayangkoon, and Sayan Sirimontree ( Department of Civil Engineering, Thammasat University, Rangsit Campus, Pathumtani 12120, THAILAND )

doi:

Keywords: Pozzolanic reaction ; Colorimetric technique; Scanning Electron Microscope (SEM); chloride infiltration depth.

Abstract
This research studied the infiltration effects of chloride in concrete mixed with rice hull ash, dark husk ash and crushed dust to replace sand. The experiment carried out by making cylindrical concrete specimens with mixture of rice hull and dark husk ash instead of cement at the consequent percentages of 0, 10, 20, and 30 by weight and also the use of crushed dust instead of sand at the consequent percentages of 0, 10, 20, and 30 by weight. These concrete specimens have been soaked in marine environment at Cha-Am Beach, Petchburi province of Thailand for 90 days, tested for chloride infiltration in the concrete specimens by Colorimetric technique. The finding stated that chloride infiltration in all concrete samples was at 50% compared with the standard concrete. The best resistance of chloride infiltration was the one sand 10% replacement of crushed dust. According to the study, it showed that concrete specimen with rice hull ash and dark husk ash mixture caused Pozzolanic reaction effecting for more density, durability and thus decreasing of chloride infiltration in long term.




Khoumkham Ladsavong, Petchporn Chawakitchareon* (Department of Environmental Engineering, Chulalongkorn University, Bangkok 10330, THAILAND ), Yasushi Kiyoki ( Faculty of Environment and Information Studies, Keio University, Shonan Fijisawa Campus, Kanagawa, JAPAN) and Shiori Sasaki (Graduate School of Media and Governance, Keio University, JAPAN)

doi:

Keywords: 5DWM System; water quality conditions.

Abstract
This paper presents a preliminary visualization of surface water quality by 5D World Map (5DWM) system of three canals i.e. Bang Sue Canal, SamSen Canal, and Bang Krabue Canal in Bangkok, Thailand. Seven sampling sites were selected and thirteenth parameters were analyzed i.e. temperature, pH, DO, BOD, COD, H2S, SS, TKN, NH3-N, NO2-N, NO3-N, TP, Salinity. The previous data selected from 2007 to April 2017. These parameters were analyzed and visualized by 5DWM system. The results indicated the 5DWM visualized those parameters of each water sampling site in term of different colors and graphics that they indicate the water quality conditions change from past to present due to the system can show the water quality states in time series.




Yasser Arab *, Ahmad Sanusi Hassan, ( School of Housing Building and Planning, Universiti Sains Malaysia, MALAYSIA ), and Bushra Qanaa ( Faculty of Architecture, Ittihad Private University, Syria )

doi:

Keywords: Apartment façade; Traditional Architecture; Neo-minimalist Architecture; Sunlight Shading; Sun path diagram.

Abstract
This study compares shading performance on the front façade of two different architectural style apartments in a tropical region. The front façades of two high-rise apartment buildings in Putrajaya and Penang, Malaysia are selected in this study. The first case study is a sixteen stories apartment building with traditional architectural style located at Precinct KE P16 in Putrajaya. Putrajaya is the administrative city for the federal government, and it is considered the latest new city in Malaysia which showcases postmodern design which exhibits a range of complex geometric elements blending with colonial, modern and traditional architectural style. The second case study is Bayswater condominium with neo-minimalist style, a twenty six stories apartment located at the east cost of Penang Island, Malaysia. The research finds that the shading elements and the façade design such as having recessed wall with the balcony and roof overhang make traditional architectural style is very sufficient and effective to provide good shading system during all the simulation hours except for the first and the last hour of the day due to the sun position angel.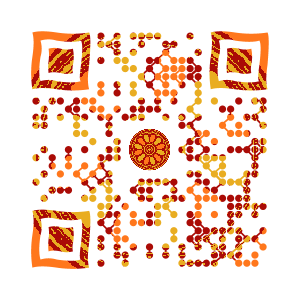 Kanchana Pinwiset, Winai Raksuntorn *, and Boonsap Witchayangkoon * (Department of Civil Engineering, Faculty of Engineering, Thammasat University, Rangsit, Pathumtani, 12120 THAILAND )
doi:
Keywords: NR; NRL; Red dirt soil; Trial Mix Cement; unconfined compression test; surfactant.
Abstract
This research applies natural rubber latex (NRL) to improve the quality of cement clay roads. In laboratory test, multiple specimens have been prepared. The research uses high ammonia latex concentrate (60% Dry Rubber Content (DRC)), mixed with surfactant and pure water. Then it was sprayed and mixed to the red dirt road that has been admixed with cement. The red dirt material used for the research was taken from Ubon Ratchathani province, northeastern of Thailand. The dirt soil is a mix of gravel, sand, and clay with poorly graded grain size distribution. The test uses varying amount of cement (4%, 6% and 8%), and NRL (0%, 5%, 8%, 10%). From the experiment, the best mixture ratio is to use NRL 5%, cement 8%, and surfactant 2%. With seven-day air-curing, the averaged compressive strength of the rubber latex soil cement specimens is 1.72 MPa.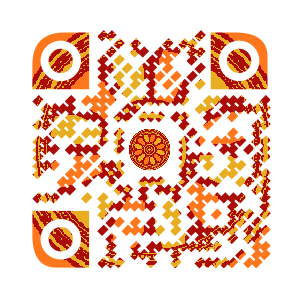 Arak Montha, Sayan Sirimontree *, and Boonsap Witchayangkoon (Department of Civil Engineering, Faculty of Engineering, Thammasat University, Rangsit, Pathumtani, 12120 THAILAND )
doi:
Keywords: Shear connector; longitudinal steel reinforcement; Composite slab section; ABAQUS; Slab deck; Concrete topping.
Abstract
Behaviors under static loading of the composite slab composed of corrugated steel and concrete topping are studied in this work using Nonlinear Finite Element Analysis. The main parameters are mechanical shear connector, concrete strength, thickness of corrugated steel and additional steel rebar placed on the bottom of concrete topping. The software ABACUS® is utilized in the analysis. The analytical results are compared and calibrated to the experimental results performed by previous researchers. The verified finite element model is used to study the effects of the principle parameters, which cannot be practically performed by the experiment. The results show that slab without shear connecter failed in the brittle manner due to interface slip of concrete and corrugated steel after flexural cracking of concrete topping. The horizontal shear connectors used to prevent the interface slip are significantly increasing the load carrying capacity of composite slab. This is because concrete topping and corrugated steel are perform composite action. However, the low thickness and cross sectional area of corrugated steel, lead to the low flexural and load carrying capacity of the composite slab. It can be said that corrugated steel acts as a form of concrete topping. The most effective method to increase the flexural capacity of composite slab is by adding reinforcing bar at the bottom of concrete topping and shear connectors. The additional reinforcing bar can delay the abrupt failure of the composite slab after flexural cracking of concrete topping.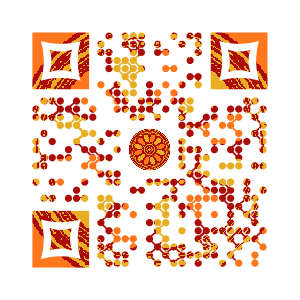 Abdunnaser Ali Moh Abujrad *, and Ahmad Sanusi Hassan (School of Housing, Building & Planning, Universiti Sains Malaysia, Penang, MALAYSIA )
doi:
Keywords: Penang Household, Industrialised Building System; IBS; household characteristics; living conditions.
Abstract
Low-cost housing has been the concern of many parties lately especially the government agencies. Housing prices are rising faster than wages around the world, many people especially the low-income groups thus turn towards low-cost housing for home ownership. This paper discusses the home ownership in low-cost housing in Penang, Malaysia, especially the importance of housing towards us, the low-cost housing concept adopted by the Malaysian government, and the low-cost housing provision done by both public and private sector in order to eliminate the housing crisis in Malaysia. Through the Malaysia Five-Year Plan, various programs are created and have been undertaken by both government bodies and private agencies to help increase home ownership amongst the low-income groups. Provision to provide greater number of low-cost housing has also led to the consideration of usage of alternative construction techniques such as the Industrialised Building System (IBS) by local authorities. Although the usage of IBS in Malaysia's construction industry is gaining in popularity, however, it is yet to operate in full capacity. Through this paper, it is hoped that IBS can become more widely accepted especially for the provision of low-cost houses. The methodology for this study is through survey using questionnaires. From the questionnaires, the household characteristics of respondents are studied. The results highlight issues relating to low-cost housing such as the living conditions faced by the respondents.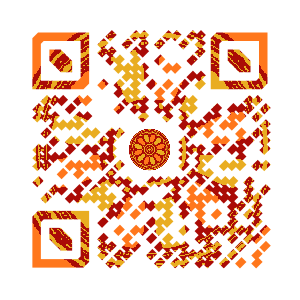 Najib T. Al-Ashwal *, and Ahmad Sanusi Hassan(School of Housing, Building & Planning, Universiti Sains Malaysia, Penang, MALAYSIA )
doi:
Keywords: Building Occupants; Energy efficiency; Occupants' productivity.
Abstract
Natural lighting was the primary light source in buildings prior to the invention of the electrical lighting in 1879. After that, artificial lighting was mainly utilized to supplement natural lighting. Artificial lighting has nowadays become the major source to illuminate working spaces. However, due to the growing concern of passive design, energy efficiency and environmental issues, daylighting is integrated with artificial lighting to reduce energy consumption. The benefits obtained from the efficient utilization of daylight are not limited to architecture and energy aspects only. Rather, natural lighting affects building occupants in various aspects. This includes occupants' preferences, health, performance, and productivity. This paper aims to review the previous literature to highlight the impact of daylighting on building occupants, particularly in schools and office buildings. Many studies have proven that a large number of students and office workers (60-85%) prefer daylighting as a source of illumination. It was found that proper daylighting designs help maintain good health, reduce stress levels of office workers and alleviate headaches. Internal lighting conditions have had a noticeable effect on building occupants' performance and productivity. An increase of about (5-15%) in the productivity of office workers was reported when daylight was efficiently integrated with artificial lighting in their working places. The reviewed studies showed an increase in students and teachers' attendance in classes, which were mainly illuminated by daylight. In addition, students' progress was faster in math and reading tests (20-26%) compared with those, who occupied a classroom with less daylighting.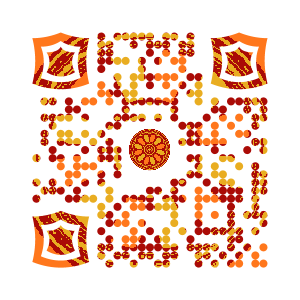 Ayumi JIMBO *, Hiroo TARUMI (Department of Architecture, Kanazawa Institute of Technology, JAPAN )

doi:

Keywords: Earth tube system; Subterranean heat use; Measurement survey; ventilation; in house humidity.

Abstract
This study involves a year-round measurement survey of outside air and indoor outlet temperature and humidity for a community house with an earth tube system constructed in Japan. The effectiveness of using subterranean heat in a house in the Hokuriku region is examined by calculating heat extraction in summer and heat addition in winter. The main features of this research are as follows: (1) an earth tube system (total length approximately 125 m) is installed beside a house at a depth of 2 m to reduce excavation costs; (2) measurements are taken under the condition of a ventilation rate of 0.33 times/h (ventilation air volume, approximately 260 ㎥/h), which represents a fresh air load reduction and (3) the sensible and latent heat of the heat extraction in summer and the heat addition in winter under Hokuriku climate conditions in Japan are analyzed. The thermal effect of an earth tube system in summer is larger than in winter. The peak in heat extraction by the earth tube system was -1722 MJ/month in July and the latent heat portion of -906 MJ/month has exceeded the sensible heat portion of -866 MJ/month




Trademarks Disclaimer: All products names including trademarks™ or registered® trademarks mentioned in this journal are the property of their respective owners, using for identification purposes only. Use of them does not imply any endorsement or affiliation.




Previous: Vol 8(4) 2017 .... Next: Vol 10 2019



Call-for-Papers
Call-for-Scientific Papers
Call-for-Research Papers: ITJEMAST invites you to submit high quality papers for full peer-review and possible publication in areas pertaining engineering, science, management and technology, especially interdisciplinary/cross-disciplinary/multidisciplinary subjects.

To publish your work in the next available issue, your manuscripts together with copyright transfer document signed by all authors  can be submitted via email to Editor @ TuEngr.com (no space between). (please see all detail from Instructions for Authors)


Publication and peer-reviewed process:
After the peer-review process (4-10 weeks), articles will be on-line published in the available next issue.  However, the International Transaction Journal of Engineering, Management, & Applied Sciences & Technologies cannot guarantee the exact publication time as the process may take longer time, subject to peer-review approval and adjustment of the submitted articles.


2018 All Rights Reserved.