International Transaction Journal of Engineering, Management,& Applied Sciences & Technologies
Archives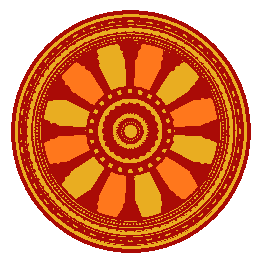 :: International Transaction Journal of Engineering, Management, & Applied Sciences & Technologies

http://TuEngr.com 
  

ISSN 2228-9860


eISSN 1906-9642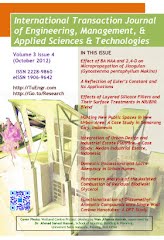 Cover and Table of Content 

FEATURE PEER-REVIEWED ARTICLES
| | |
| --- | --- |
| | Anchalee Jala and Wassamon Patchpoonporn (Department of Biotechnology, Faculty of Science and Technology, Thammasat University, THAILAND ) |
Keywords: Jiaogulan; tissue culture; BA; NAA 


Abstract
Shoots tips and axillary buds of Gynostemma pentaphyllum Makino were used as explants and cultured on MS medium supplemented with 0.05, 0.1 and 1.0 mg/l BA. After 12 weeks, new shoots came out and the MS medium contained with 1.0 mg/l BA gave the highest shoots (7.28 shoots) and their average height was 2.22 cm. Young leaves were used as explants for callus induction. Explants were cultured on MS supplemented with vary concentration of 2,4-D ( 0.1,0.5 and 1.0 mg/l ). After 12 weeks, explants on MS medium supplemented with 1.0 mg/l 2,4-D gave the biggest callus which their average diameter were 0.9375 cm. When cultured explants of Gynostemma pentaphyllum Makino on MS medium supplemented with combination of (0.05, 0.1, 1.0 and 2.0 mg/l) BA and (0.05, 0.1 and 1.0 mg/l) NAA for 12 weeks. The highest average new shoots were induced from MS medium supplemented with 1.0 mg/l BA and 0.1 mg/l NAA which was 6.8 shoots, and MS medium supplemented with 2.0 mg/l BA and 0.05 mg/l NAA gave the lowest average new shoots (2.7 shoots), and the average root length (1.8 cm). Plantlets were complete and ready for transplanting to in vivo. 
| | |
| --- | --- |
| | Spyros Andreou and Jonathan Lambright (Department of Engineering Technology and Mathematics, Savannah State University, Savannah, GA 31404, USA ) |
Keywords: number e, approximation, limit, complex exponential, compound interest. 


Abstract
One of the most fascinating and remarkable formulas existing in mathematics is the Euler Formula. It was formulated in 1740, constituting the main factor to reason why humankind can advance in science and mathematics. Accordingly, this research will continue investigating the potentiality of the Euler Formula or "the magical number e." The goal of the present study is to further assess the Euler formula and several of its applications such as the compound interest problem, complex numbers, trigonometry, signals (electrical engineering), and Ordinary Differential Equations. To accomplish this goal, the Euler Formula will be entered into the MATLAB software to obtain several plots representing the above applications. The importance of this study in mathematics and engineering will be discussed, and a case study on a polluted lake will be formulated. 
| | |
| --- | --- |
| | Cattaleeya Pattamaprom, and Karoon Jiamjitsiripong (Center of Excellence on Natural Rubber Technology, Department of Chemical Engineering, Thammasat University, THAILAND) |
Keywords: bromobutyl rubber; natural rubber; talcum, clay; surface modification 


Abstract
In this study, the improvement in mechanical properties and abrasion resistance of natural rubber/bromobutyl rubber (NR/BIIR) blends were investigated when using different types of layered silicates as secondary fillers. Moreover, the effects of organophillic surface treatments and their synergistic effects with ENR compatibilizer were also studied. These fillers include montmorillonite clay, kaolin, bleaching clay, and talcum. We found that the secondary fillers could improve the properties of the rubber composites differently. Bleaching clay contributed to a dramatic increase in crosslink density, which could also increase the modulus and hardness of the composite. Montmorillonite clay could provide dramatic increase in abrasion resistance with low compression set, while kaolin was excellent in terms of tensile strength. With organophillic surface treatments, the silane-treated kaolin led to dramatic improvement in all aspects. Conversely, montmorillonite clay treated with octadecylamine contributed to significantly higher modulus and hardness, while losing its abrasion resistance and resilience. These results were opposite for bleaching clay. In this case, even though the composites of silane-treated kaolin obtained improved abrasion resistance and lower compression set, they suffered the drop in crosslink density, modulus, hardness and tensile strength. 
| | |
| --- | --- |
| | Eko Nursanty and Anwar (Department of Architecture Faculty of Engineering, University of 17 Agustus 1945 (UNTAG), Semarang, INDONESIA ) |
Keywords: Public space; New urban area; New town; Public Domain; Bukit Semarang Baru. 


Abstract
The public space is unequivocally important for new urban planning strategies. The public space fulfills an important role in increasing the 'social cohesion' in society. The explanation of the exact significance of the public space remains an implicit one. This paper is a report of an intensive quest to establish the preconditions for the design of new public spaces at new urban area in Semarang city, Indonesia. The basic of analysis of the cultural geography of the network city finds something new about a new perspective of cultural exchange as a typical urban quality. The result of this paper based on investigation of the new collective spaces of the urban field offers and insight into the factors that facilitate the development of new public domain. The conclusion of this study shows that one of the reasons for the lack of a vision as regards the quality of the public space lies in the fact that important 'players' such as administrators, designers and developers to a large degree think along the same lines. 
Hilma Tamiami Fachrudin and Kausar Hj. Ali (

School of Housing, Building & Planning, Universiti Sains Malaysia, MALAYSIA

)
Keywords: urban design; industrial estate; planning design. 


Abstract
There is no clear sense of urban design direction and even though considerable progress has been made in social and economic aspects, the quality of physical urban environment is still relatively low. While there are numerous studies commenting on urban design elements in city centre, little was written on the design elements of industrial areas. This paper will try to compare two industrial estates (KIM I and KIM II) in Medan, Indonesia as a case study. The aim is to have some assessment of how some urban design elements are being applied in both areas. To do this, urban design elements from Lynch (path, edge, district, node and landmark) and design guidelines from The Ministry of Industry were combined and used for analysis. From the comparison, KIM I development was more ad hoc and KIM II has more complete facilities and more friendly. Urban development in these cases continues to face the issues of accommodating economic development with a more balanced approach which includes promoting environmental sustainability, reconciling old and new development as well as matching development plans with economic expansion. 
Shahril Anwar Mahmud (

Department of Architecture, Universiti Teknologi MARA, MALAYSIA

) Abdullah Sani Ahmad, and Aminatuzuhariah Megat Abdullah (

Department of Architecture, Faculty of Built Environment, Universiti Teknologi Malaysia, MALAYSIA

)
Keywords: Space Adequacy; Urban Homes; Household Contents. 


Abstract
As economies and societies transform, housing models need to be modified accordingly to reflect the changes in demand and the shifts in living standards. This study seeks to ascertain whether the recently built private housing schemes provide adequate amount of space to meet the requirements of present-day living, considering the importance of domestic materials as instruments for domestic organization in modern homes. Data was collected by a questionnaire survey designed to elicit information on residents' attitudes towards the adequacy of the available space in their homes with regard to their belongings. Result from 179 residents of medium cost housing in the Klang Valley area of Malaysia indicates that the available home space seems inadequate. The provision of storage and circulation is also a cause for concern. The findings may be used to enhance urban housing design by incorporating the contemporary understanding of beliefs and ideologies attached to the home.
| | |
| --- | --- |
| | |
Keywords: Biodiesel; Glycerol; Combustion. 


Abstract
With the increased production of biodiesel, an excess of glycerol is being generated worldwide. One way to reduce the surplus of glycerol would be to use it as low calorific fuel in the own process of biodiesel production. However, being a high viscosity fuel with also high ignition point, its combustion requires severe control and monitoring due to the formation of the toxic pollutants. It is common practice mainly in developing countries to use biomass fuels in rural regions and it looks that with glycerol will not be different. The present article had as objective the construction of a simple chamber for the LPG assisted combustion of the biodiesel residual glycerol and the evaluation of all parameters related to the combustion itself. At a fixed mass flow of LPG different mass flows of glycerol were burnt and parameters such as O2, CO, CO₂, NOx, exhaust gases temperature, combustion efficiency and excess air were measured.
Umaporn Raksaparm , Nongnit Morakot (

Supramolecular Chemistry Research Unit, Department of Chemistry, Faculty of Science, Mahasarakham University, THAILAND

) and Banchob Wanno (

Supramolecular Chemistry Research Unit, Department of Chemistry, Faculty of Science, Mahasarakham University and The Center of Excellence for Innovation in Chemistry (PERCH-CIC), THAILAND

)
Keywords: DFT; Diazomethyl aromatic; Carbon nanotube; Functionalization; Solubility. 


Abstract
Density functional theory calculation (DFT) was carried out to study the functionalization of diazomethyl aromatic compounds, i.e., diazomethyl benzene, diazomethyl naphthalene, diazomethyl anthracene and diazomethyl pyrene onto (5,5) single-walled carbon nanotube (SWCNT) in both the perpendicular and parallel directions of the tube axis. All of computed binding energies are found to be negative value implying exothermic reaction. Functionalization in the perpendicular direction shows higher binding strength than that of the parallel direction. In addition, all of functionalizations can improve conductivity and solubility properties of SWCNT.




Previous: Vol 3(3) July 2012 ......... Next: Vol 4(1) January 2013


Call-for-Papers
Call-for-Research Papers: ITJEMAST invites you to submit high quality papers for full peer-review and possible publication in areas pertaining engineering, science, management and technology, especially interdisciplinary/cross-disciplinary/multidisciplinary subjects.

To publish your work in the next available issue, your manuscripts together with copyright transfer document signed by all authors  can be submitted via email to Editor @ TuEngr.com (no space between). (please see all detail from Instructions for Authors)


Publication and peer-reviewed process:
After the peer-review process (4-10 weeks), articles will be on-line published in the available next issue.  However, the International Transaction Journal of Engineering, Management, & Applied Sciences & Technologies cannot guarantee the exact publication time as the process may take longer time, subjected to peer-review approval and adjustment of the submitted articles.