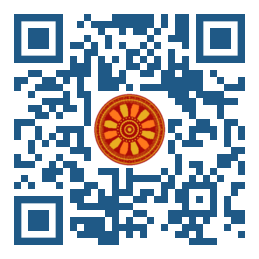 Intan Nabina Azmi, Yusnani Mohd Yussoff, Murizah Kassim (School of Electrical Engineering, College of Engineering, Universiti Teknologi MARA, MALAYSIA),
Nooritawati Md Tahir (School of Electrical Engineering, College of Engineering, Universiti Teknologi MARA, MALAYSIA and Institute for Big Data Analytics and Artificial Intelligence (IBDAAI), Universiti Teknologi MARA, MALAYSIA).

Disciplinary: Drone Applications, Disaster & Sustainability Management, Communication Systems and Networks.
doi: 10.14456/ITJEMAST.2021.191
Keywords: Ad hoc network; Disaster relief; Drone flying pattern; Mobility model; FANET; Communication network; Unmanned aerial vehicles (UAV); Unmanned aerial systems (UAS) ; WSN; Disaster response; Emergency drone; Search and rescue (SAR); MANET; Disaster relief technology; RWPM, RWM, MGM; SDPC; SLMM; PPRZ.
Abstract
This paper presents a mini-review of Flying Ad Hoc Networks' (FANETs) mobility model. FANETs are groups of small UAVs connected in an ad hoc manner to achieve specific goals. Drones are becoming one of the reliable and trusted technologies in military, delivery, and surveying tasks. Drones are also beneficial in difficult-to-access areas, especially during disasters. Considering the large scales of the disaster areas that lack network coverage and limitations of ad hoc networks, an effective mobility model is needed to scan the area and transmit data to the base station effectively. Therefore, this study investigates related works on the mobility model of drones, the network technology used, and the performance of the FANETs in terms of throughput. The main objective is to identify the most efficient mobility model for search and rescue. Approximately 90% of the research deploys many drones with different types of mobility with high-covered areas. Moreover, the 5th generation mobile technology has performed high throughput compared to the 802.11 protocols based on the review. FANETs are also found to be stable regardless of the number of drones usage. The outcome from this review will guide the following research area, specifically efficient drone mobility models in search and rescue.
Paper ID: 12A10B
Cite this article:
Azmi, I.N., Yussoff, Y. M., Kassim, M., and Tahir, N. M. (2021). A Mini-Review of Flying Ad Hoc Networks Mobility Model for Disaster Areas. International Transaction Journal of Engineering, Management, & Applied Sciences & Technologies, 12(10), 12A10B, 1-12. http://doi.org/10.14456/ITJEMAST.2021.191