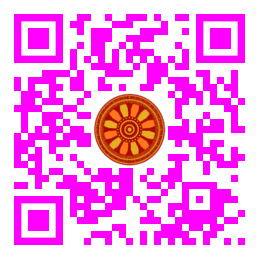 Tanapat Virit, Kritsada Anantakarn, Rerkchai Fooprateepsiri, Wunchock Kroehong (Faculty of Engineering and Architecture, Rajamangala University of Technology Tawan-ok, Uthenthawai Campus, THAILAND),
Boonsap Witchayangkoon (Department of Civil Engineering, Thammasat School of Engineering, Thammasat University, THAILAND).

Disciplinary: Civil Engineering (Hydrology), Geomatics and Spatial Technology (Navigation Application, Remote Sensing).
doi: 10.14456/ITJEMAST.2021.195
Keywords: Multi-sensor data; QuickBird; Sentinel; Topographic data; SAR; GNSS; RTK, Water area; Echo-sounder data; Google Earth; Bathymetry; Shuttle Radar Topography Mission (SRTM); Smart IoT bathymetry boat; Bathymetric map.
Abstract
In recent years, droughts, water shortages, and saltwater intrusion have caused bad effects on the socio-economic and livelihood. Weather and hydrological conditions dynamically change during the time that makes a single sensor data impossible for natural disasters such as flood and drought monitoring and management. Multi-sensor data can be applied for data integration and analysis for these applications. In this research, different remote sensing satellite platforms as microwave sensors as Shuttle Radar Topography Mission (SRTM) topographic data, Sentinel-1B Synthetic Aperture Radar (SAR), optical sensor as QuickBird data (GoogleEarth Pro) are integrated with ground survey echo-sounder and Global Navigation Satellite System (GNSS) data in real-time kinematic (RTK) mode. This research demonstrates the available data sources and free software functions for remote sensing and GIS analysis for a case study of Huai Prue Reservoir in Nakhon Nayok Province, Thailand. Water areas are temporal identified, analyzed, and compared based on SRTM data and Sentinel-1B SAR data with ground survey and echo-sounder, linking positioning using GNSS data. The topographic maps of these changes are presented for visual assessment.
Paper ID: 12A10F
Cite this article:
Al Asmari, M. B. G. (2021). Integration of Satellite Images and Echo-sounder Data for Mapping of Water Area: A Case Study of Huai Prue Reservoir in Thailand. International Transaction Journal of Engineering, Management, & Applied Sciences & Technologies, 12(10), 12A10F, 1-12. http://doi.org/10.14456/ITJEMAST.2021.195