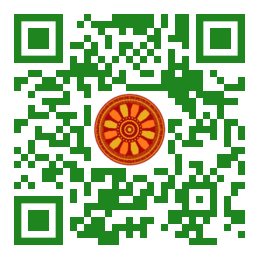 N.Kh. Kairova, R.Ye. Shokumova, L.Z. Khalishkhova (Department of Economics, Federal State Budgetary Educational Institution of Higher Education "Kabardino-Balkarian State Agricultural University named after V.M. Kokov", Nalchik, RUSSIAN FEDERATION),
Z.S. Marzhokhov (Ministry of Economic Development of the Kabardino-Balkarian Republic, Nalchik, RUSSIAN FEDERATION).

Disciplinary: Agricultural Economics, Modern Management, Institutional Economics.
doi: 10.14456/ITJEMAST.2021.204
Keywords: Integrated agro-industrial formation (IAF); IAF ecosystem; IAF control object; IAF modeling; IF automated system-cognitive analysis; IAF intelligent system; IAF concept; Artificial intelligence; IAF cognitive configurator.
Abstract
Management of an integrated agro-industrial formation (IAF) is a process involving a complex cross-sectoral nature, associated with a complex multi-level system with modification variability consisting of interconnected organizations, operating in a complex, competitive and dynamic environment. This work proposes a concept for managing the development of integrated agro-industrial formations based on the use of an integrated, multi-aspect approach to solving strategic problems. Modeling a control object is based on the synthesis of fundamental and technical analysis methods. At the same time, based on indicators determined in a temporal coordinate system, it is recommended to identify events in the history of the IAF, and then identify and substantiate correlations between these events. The revealed dependencies are used to build a management model for an IAF. In this study, conceptual, theoretical, and methodological provisions for managing the development of integrated agro-industrial formations operating in territorial socio-economic systems were clarified and developed. This work discusses characteristics of the management object as part of the ecosystem, the IAF as a control object. This work also considers data, information, knowledge, and their relationships for successful management of the IAF.
Paper ID: 12A10O
Cite this article:
Kairova, N.Kh., Shokumova, R.Ye., Khalishkhova, L.Z., Marzhokhov, Z.S. (2021). Management Aspects for the Integrated Agro-industrial Formations in Russia. International Transaction Journal of Engineering, Management, & Applied Sciences & Technologies, 12(10), 12A10O, 1-13. http://doi.org/10.14456/ITJEMAST.2021.204