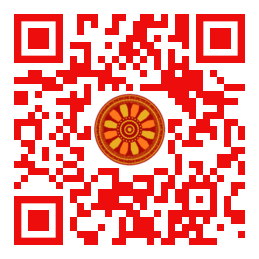 Musleh Alsulami (Information Systems Department, Umm Al-Qura University (UQU), Makkah, SAUDI ARABIA),
Wael Alrabie (Software Engineering Department, Umm Al-Qura University (UQU), Makkah, SAUDI ARABIA),
Fahim K Sufi (Federal Government, Canberra, AUSTRALIA).

Disciplinary: Information System and Computer Science & Engineering (Software Engineering).
doi: 10.14456/ITJEMAST.2021.253
Keywords: Software development metrics; ISO 9001 requirements; CMMI, Software Measurement; Agile Methodology; Agile Development; Agile Methods; Process of software; Brand value; Saudi Arabian enterprises; Quality management system; Quality assurance standard; ISO 9001 certification; CMMI certification.
Abstract
This study evaluates Saudi Arabian companies based on their adoption of mainstream software development methodologies like Agile, ISO9001, and CMMI. The responses from 25 respondents representing 22 small to large Saudi enterprises, this research proposes a model that shows how brand value is affected by the adoption of particular Software Development methodologies. Having many critical observations, first, small to medium companies that are focused on growth and software development, prefers Agile development methods over more resource-intensive methodologies like ISO 9001 and CMMI. Second, mid to large Saudi companies seeking clients' trust and assurance, focused on traditional documentation intensive standards like ISO 9001 along with Agile. Third, large and prime Saudi contracting companies focused on stability and predictable success for their entire projects and as a result favored CMMI, along with ISO 9001 and Agile. The flexible methods used as tries by developers to avoid writing documents did not benefit the end system. Moreover, ISO 9001 emphasizes audit and documentation processes as understood by developers. Also, Software measurement is an important part of the software engineering situation. This paper introduced a metric, for the assessment of the brand value of a Saudi Company based on their level of adoption of software engineering methodologies. From a practical point of view, this paper shows which software development methodology is more suitable and practical for a particular Saudi Arabian company.
Paper ID: 12A13A
Cite this article:
Boris, O., Parakhina, V., Gorlov, S. (2021). Enhancing the Potential of Software Metrics in Saudi Arabia: CMMI & ISO 9001 and Agile Methodology. International Transaction Journal of Engineering, Management, & Applied Sciences & Technologies, 12(13), 12A13A, 1-13. http://doi.org/10.14456/ITJEMAST.2021.253