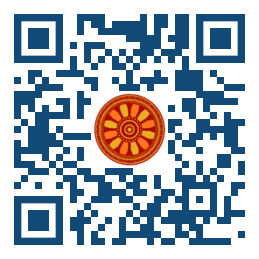 Samina Zamir, Zhang Yang, Uzma Sarwar, Samra Maqbool, Kiran Fazal, Hafiz Muhammad Ihsan Zafeer (School of Education, Shaanxi Normal University, Xi'an, 710062, P.R. CHINA),
Anshra Arif (Government Zainab Degree College for Women, Multan, PAKISTAN).

Disciplinary: Higher Education (Teaching Methodologies, Learning Critical Thinking Study).
doi: 10.14456/ITJEMAST.2021.90
Keywords: Teaching method; Teaching technique; University teaching; University learning; Pakistan higher education; Storytelling; Professor's perception; Telling lecture; Critical thinking concepts; Presentations (verbal reports and speeches); Writing assignments; Argumentation; Effective teaching strategy; Discussion.
Abstract
Critical thinking is a type of ability that students need in their personal and professional life. Therefore, universities must do their utmost to include it in the syllabus, curriculum, and programs. However, since there is no clear definition of this ability, there is still much work to be done, and new positive methods need to be strengthened to develop this ability. This article first reviews the main methods used to teach this ability and then analyzes the main methods used in the classroom by 600 university teachers from Pakistan and the methods they believe are more effective for developing critical thinking. This information contrasts with these teachers' critical thinking concepts and is based on twelve different conceptual categories that have been discovered in previous studies. Chi-square test and Cohen's Kappa test were used for data analysis. The research results show that there are three main methods that teachers practice and cogitate the most helping: Telling lecture, storytelling, discussion; Argumentation, presentations (verbal reports and speeches), and Writing assignments, essays; no matter what, kind of critical thinking they have. There are some other tendencies observed in critical thinking, despite the difference in methodology and concepts. Also, the teachers use and find the most effective methods have a significant relationship between them. Finally, this research proposes the enlightenment of critical thinking on curriculum design and its implementation.
Paper ID: 12A5F
Cite this article:
Zamir, S., Zhang, Y., Sarwar, U., Maqbool, S., Fazal, K., Zafeer, H. M. I., and Arif, A. (2021). Teaching Methodologies Used for Learning Critical Thinking in Higher Education: Pakistani Teachers' Perceptions. International Transaction Journal of Engineering, Management, & Applied Sciences & Technologies, 12(5), 12A5F, 1-10. http://doi.org/10.14456/ITJEMAST.2021.90