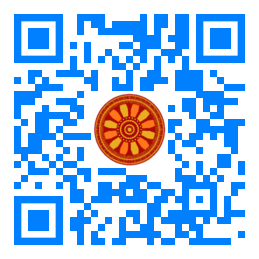 Muhammad Helmi Jusoh, Wan M. Syazwan M. Ezani, Ahmad Sanusi Hassan, Yasser Arab (School of Housing, Building & Planning, Universiti Sains Malaysia, MALAYSIA),
Khiensak Seangklieng (Faculty of Architecture and Planning, Thammasat University, THAILAND),
Boonchai Chearnkiatpradab (Department of Civil Engineering, Faculty of Engineering, South East Asia University, THAILAND),
Nany Yuliastuti, Fahrizal (Department of Regional and City Planning, Diponegoro University, INDONESIA).

Disciplinary: Architectural and Town Planning, History of Malaysia.
doi: 10.14456/ITJEMAST.2021.127
Keywords: Colonial settlement; Urban design; Suburban village; Kevin Lynch; Hierarchical district; Penang history; Mental mapping; Path ratio; Land use; Town layout; Village development; Lynch's elements; Edge element; Mind mapping.
Abstract
This paper analyses the garden city's town image and mental mapping at Kampung Kastam, Penang, Malaysia. Kampung Kastam has a spiral layout design masterplan with a hilly contour that creates a circular layout settlement. The study evaluates five urban design elements using qualitative methods with site visits, fieldwork surveys, observation, and data collection. Lengkok Bawah becomes the main route leading to the hilltop where the surau (prayer house) is located. This study shows that this hilly site has a garden city design with greeneries. Taman Permainan at Jalan Bunga Raya is the green park's playground area that becomes the node to the area. The path has a dominant circular road forming the layout settlement. The site comprises two circular routes, one leading to the hilltop and another one leading to the downhill. Both road exits are at the main road facing RECSAM (Teacher's Educational Institute). Oasis Condominium and Custom Headquarters become the most hegemonic elements for landmarks, and their edges are prevalent. The study shows that the case study has a lack of vigorous districts and nodes.
Paper ID: 12A7A
Cite this article:
Jusoh, M. H., Ezani, W. M. S. M., Hassan, A. S., Arab, Y., Seangklieng, K., Chearnkiatpradab, B., Yuliastuti, N., Fahrizal. (2021). A Study of Mental Image on Suburban Village of Kampung Kastam in Penang. International Transaction Journal of Engineering, Management, & Applied Sciences & Technologies, 12(7), 12A7A, 1-13. http://doi.org/10.14456/ITJEMAST.2021.127