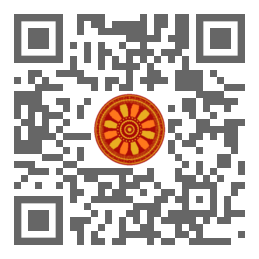 Karri Naveen(Department of Mechanical Engineering, Lincoln University College, Selangor, MALAYSIA),
Chitirai Pon Selvan(School of Science and Engineering, Curtin University Dubai, UAE),
Amiya Bhuamik (Faculty of Engineering, Lincoln University College, Selangor Darul Ehsan, MALAYSIA).

Disciplinary: Industrial, Productivity, and Quality Management, Business Management, Organization & Reliability Management.
doi: 10.14456/ITJEMAST.2021.138
Keywords: ISO 9001:2015; Customer focus; Auditing management system; Conformance; Certified organization; Management review; Quality management system (QMS); Customer satisfaction criteria; Continual improvement; Quality objective; Monitoring customer's perception; Analysis and evaluation; QMS implementation.
Abstract
Business and customer are two age-old entities that mutually exist complimenting each other. Many theories exist and evolved on customer satisfaction which is considered to be a significant aspect for sustained business. ISO 9001:2015 standard provides a framework for sustainable development capability for the organization adopting the quality management system. ISO 9001:2015 standard provides an opportunity to increase the satisfaction of the customer by effective implementation of the quality management system. The process approach is encouraged by the quality management system for fulfilling the requirements of the customer to obtain enhanced satisfaction of the customer. To determine the conformance to the criteria on Customer Satisfaction; this work has assessed 533 organizations across ten countries, spending 918 man-days onsite assessing the organizational capability to demonstrate the evidence of compliance to ISO 9001:2015. Primary data was collected through verifying documents and records maintained by the certified organization, by interviewing the concerned process owners, and by onsite observation to endorse what the ISO 9001 certified organization say-and-do to obtain the objective evidence. Research data were analysed using statistical software to determine the extent of conformity and various factors influencing customer satisfaction.
Paper ID: 12A7L
Cite this article:
Naveen, K., Selvan, C. P. and Bhaumik, A. (2021). Quality Management System for Enhancing Customer Satisfaction: An Onsite Assessment Conducted in Accordance with ISO 9001. International Transaction Journal of Engineering, Management, & Applied Sciences & Technologies, 12(7), 12A7L, 1-9. http://doi.org/10.14456/ITJEMAST.2021.138