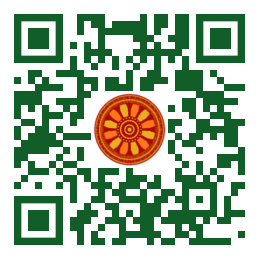 Luqman H. B. Raside, Mohamed F. B. M. Noor, Yasser Arab, Ahmad Sanusi Hassan (School of Housing, Building & Planning, Universiti Sains Malaysia, MALAYSIA),
Boonsap Witchayangkoon (Department of Civil Engineering, Thammasat School of Engineering, Thammasat University, THAILAND),
Zakaria Alcheikh Mahmoud Awad (Centre for Sustainable Urban Planning and Real Estate, Department of Urban and Regional Planning, Faculty of Built Environment, University of Malaya, MALAYSIA),
Khiensak Seangklieng (Faculty of Architecture and Planning, Thammasat University, THAILAND).

Disciplinary: Architecture, Urban and Town Planning.
doi: 10.14456/ITJEMAST.2021.150
Keywords: Town image; Mental Mapping; Urbanization; Urban circulation; District order; Gridiron urban layout; Malaysia; Path element; Urban element; Landmark; Edge element.
Abstract
This paper analyses the mental mapping of Bertam, Seberang Perai Utara, Penang on five urban architecture elements: paths, districts, edges, nodes, and landmarks. These five components usually occur and interweave in urbanization. Taman Bertam Perdana 2 is known as Garden City in Bertam. Seberang Perai Utara has a master plan with a circular architectural design that makes the site appear cooperatively organized. For successful urbanization, the urban layout will compete with all urban planning elements to create a city identity with its style and character. In this analysis, the path is the most dominant factor. This study reveals that Garden City in Bertam has an urban design with a circular gridiron street model. The circle style pattern is distorted in the Taman Bertam Perdana region due to the site's flat land typology. In creating a garden city, all these elements need to blend to achieve the best urbanization environment. It will help set up urbanization and aim for more practical urban areas.
Paper ID: 12A8C
Cite this article:
Raside, L. H. B., Noor, M. F. B. M., Arab, Y., Hassan, A. S., Witchayangkoon, B., Awad, Z. A. M., and Seangklieng, K. (2021). A Study of Urban Design Elements in Garden City Bertam Perdana 2 of Seberang Perai Utara in Penang. International Transaction Journal of Engineering, Management, & Applied Sciences & Technologies, 12(8), 12A8C, 1-12. http://doi.org/10.14456/ITJEMAST.2021.150