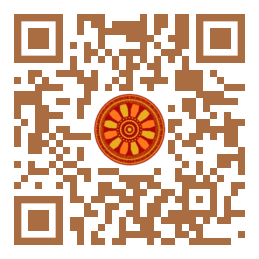 Kultida Bunjongsiri (School of Health Science, Sukhothai Thammathirat Open University, Nonthaburi, THAILAND),
Boonchai Chearnkiatpradab, Jirat Bunjongsiri, Somphop Limprapaipong(Department of Civil Engineering, Southeast Asia University, Bangkok, THAILAND).

Disciplinary: Environmental Management & Sustainability, Climate Change & Global Warming.
doi: 10.14456/ITJEMAST.2021.153
Keywords: Greenhouse gas emissions; Global warming; Sustainable development; Greenhouse effect; Climate-related hazard; Thai climate change policy; Paris Agreement; Climate-related hazard; Climate change policy implementation barriers.
Abstract
Being vulnerable to the alteration of climate change, Thailand engages with climate change resilience and sustainable low carbon growth by organizing "The National Climate Change Master Plan (2015-2050)" to deal with these problems. To achieve the targets, the Thai Government has announced that Thailand has ratified the Paris Agreement on 21 September 2016. Joining the Paris Agreement is an important agenda to confirm the commitment of Thailand to move towards a low-carbon and climate-resilient society. By the year 2030, Thailand has a roadmap to reduce at least 25 percent of the release of greenhouse gas emissions when compared to commerce as usual scenario. Thailand intends to use more renewable and eco-friendly energy; recovery of energy by conversion of non-recyclable; promote afforestation and halting deforestation; promote the use of hybrid and electric cars. To accomplish sustainable development by 2030, Thailand will have to deal with a big challenge in engaging all key parties concerned in order to undertake effective participation of all the sections in climate action. Thailand needs a more rapid onset of action to deal with national big data and present-day statistical data which play an important role in policy planning and decision-making processes. Nevertheless, we still face several challenges such as the availability of up-to-date and high-quality disaggregated data and the complex process of evaluation at the global level. This complicated task involves the development of comprehensive, accurate, well-timed, and convenient data analysis and synthesis.
Paper ID: 12A8F
Cite this article:
Bunjongsiri, K., Chearnkiatpradab, B., Bunjongsiri, J., and Limprapaipong, S. (2021). Climate Change: A Roadmap for Thailand 2021-2050. International Transaction Journal of Engineering, Management, & Applied Sciences & Technologies, 12(8), 12A8F, 1-7. http://doi.org/10.14456/ITJEMAST.2021.153