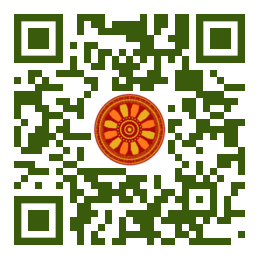 Harman Preet Singh, Ibrahim Abdullah Alhamad (Department of Management and Information Systems, College of Business Administration, University of Ha'il, SAUDI ARABIA).

Disciplinary: Business Management and Information Systems, Hotel Management, Tourism and Hospitality.
DOI: 10.14456/ITJEMAST.2021.160
Keywords: Consumer satisfaction; Web 2.0; Mining data; Electronic word of mouth; Online hotel ratings; Online review ratings; User-generated content; Makkah hotels; Religious tourism; Two-factor theory; Satisfiers; Dissatisfiers; PLS-SEM.
Abstract
This study deciphers the key factors influencing online hotel ratings in religious destinations such as Makkah by utilizing the two-factor theory. Satisfiers and dissatisfiers are two distinct and mutually exclusive factors in the two-factor theory. According to the classification and logic established in the literature, the current study categorizes factors as satisfiers or dissatisfiers. As a result, breakfast, cleanliness, comfort, and facilities are satisfiers, while free Wi-Fi, location, staff, and value for money are dissatisfiers. This study mined the online review data from 172 hotels in Makkah, empirically validated the model using the PLS-SEM method, and found it substantially accurate (R2 = 0.982). This study's findings indicate that both satisfiers and dissatisfiers influence hotels' review scores, but satisfiers have a slightly greater effect than dissatisfiers. The current study contributes to the literature by empirically validating the factors contributing to guest satisfaction and dissatisfaction in the hotel industry, particularly in religious destinations such as Makkah. This study also has practical implications for Saudi Arabia and other countries, as hotels in religious destinations such as Makkah can use this study's findings to boost their hospitality and religious tourism industries.
Paper ID: 12A8M
Cite this article:
Singh, H. P., & Alhamad, I. A. (2021). Deciphering Key Factors Impacting Online Hotel Ratings Through the Lens of Two-Factor Theory: A Case of Hotels in the Makkah City of Saudi Arabia. International Transaction Journal of Engineering, Management, & Applied Sciences & Technologies, 12(8), 12A8M, 1-12. http://doi.org/10.14456/ITJEMAST.2021.160