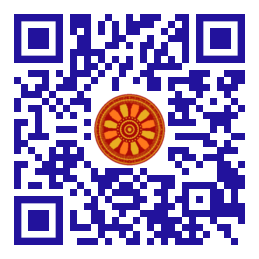 Sergei I. Belentsov, Irina V. Ilyina, Oksana Y. Brazhik, Svetlana G. Sapronova (Federal State Budgetary Educational Institution of Higher Education Kursk State University, RUSSIAN FEDERATION).

Disciplinary: Education, History of Education, Youth Studies (Upbringing of the Younger Generation); Religious & Believe Studies.
Keywords: Germany education; The younger generation; Religious organizations; Civil and patriotic education; Germany; Catholic youth organization; Protestant (Lutheran) youth organization; New Germany; Union of Apprentices; Bible Circles; Union of German Youth Societies; Imperial Association of Protestant Youth Unions; Young brook; Cheerful brook.
Abstract
Civil and patriotic education of the younger generation in religious organizations was the leading activity of the German government at the beginning of the twentieth century. The Catholic and Protestant (Lutheran) branches of the German Church were an active social force, they were able to take into account the social situation in matters of maintaining law and order among young people. The purpose of the article is to describe the German religious adolescent organizations of the beginning of the XX century, their role, and their place in the civil and patriotic education of students. Systematic and historical-cultural approaches are used in the work. They demonstrate the essential characteristics of religious organizations in Germany during the period under review, their main types and justify theoretical conclusions about the expediency of this work. The civil-patriotic education of teenagers in religious organizations was a purposeful work of the German government of Germany. Two main types of civil-patriotic education are presented. The first type was implemented in Catholic youth organizations. The second type is Protestant (Lutheran) youth organizations. Opposition to anti-government sentiments among the younger generation was the main task in the activities of religious organizations. This article is necessary for methodologists, educators, teachers to study the historical experience of the younger generation's participation in positive civic activities.
Paper ID: 13A1I
Cite this article:
Belentsov, S. I., Ilyina,V. I., Brazhik, O. Y., Sapronova, S. G. (2022). Analysis of the Activities of Religious Youth Organizations: the Civil-Patriotic Direction of Education. International Transaction Journal of Engineering, Management, & Applied Sciences & Technologies, 13(1), 13A1I, 1-12. http://TUENGR.COM/V13/13A1I.pdf DOI: 10.14456/ITJEMAST.2022.9