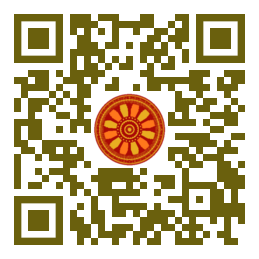 Thai Dinh Do (Saigon University (SGU), Ho Chi Minh City, Vietnam),
Giang Thi Linh Le (Ho Chi Minh City University of Transport (UT-HCMC), Ho Chi Minh City, Vietnam),
Linh Khanh Luu (University of Finance and Marketing (UFM), Ho Chi Minh City, Vietnam),
Xuan Thi Thanh Cao, Tra Tran Huong My (Saigon University (SGU), Ho Chi Minh City, Vietnam)

Discipline: Education (HEI), Organization Management (Quality Culture).
doi: 10.14456/ITJEMAST.2022.239
Keywords:Quality culture; Public Universities; University Management; Covid-19 pandemic; Planning; Doing the plan; Checking and evaluating; Acting; PDCA cycle.
Abstract
Since early 2020, the Covid-19 epidemic has negatively impacted the education industry. Children and students had to stop going to school for months. Many teachers and students are infected with Covid-19. Many important industry tasks cannot proceed as planned. Thus, universities build and develop a quality culture that is an activity to maintain quality awareness and working habits in each leader, manager, faculty, staff, and learner. Quality culture applies effective implementation of total quality management, which significantly improves the quality of education in general and public universities in particular. The paper's goal uses a set of standards to assess the quality culture of public universities according to the value approach. The authors used a method for testing descriptive statistics by surveying 120 persons working for universities in Ho Chi Minh City (HCMC). The findings showed that the current situation of the quality culture of public universities is at a lower level based on mean and SD. Thus, it is necessary to study and propose measures to improve the quality culture of public universities to a higher level. The article novelty shows the epidemic revealed weaknesses and unsustainability in the quality culture of higher education institutions. Non-business revenue from tuition fees of universities has not been realized, service revenue from other sources has decreased while other expenses still have to be ensured, such as salaries for teachers and administrators; operating and leasing costs; expenses incurred for disinfection, sterilization, and epidemic prevention over a long period.
Paper ID: 13A10C
Cite this article:
Thai, D.D., Giang, T.L.L., Linh, K.L., Xuan, T.T.C., & Tra, T.H.M. (2022). Recommendations for Enhancing Quality Culture at Public Universities Post Covid-19 Pandemic in Ho Chi Minh City of Vietnam. International Transaction Journal of Engineering, Management, & Applied Sciences & Technologies, 13(10), 13A10C, 1-16. http://TUENGR.COM/V13/13A10C.pdf DOI: 10.14456/ITJEMAST.2022.239