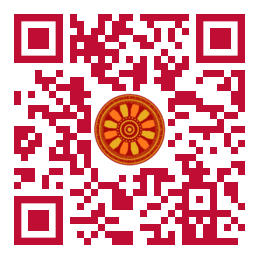 Aileen P. de Leon (Department of Computer Science, College of Computing Studies, Don Honorio Ventura State University, Bacolor, Pampanga, Philippines),
John Paul P. Miranda (College of Computing Studies, Mexico Campus, Don Honorio Ventura State University, Mexico, Pampanga, Philippines).

Discipline: Spatial Analysis, Data Science (Data Mapping and Analysis), Fire Management & Prevention.
doi: 10.14456/ITJEMAST.2022.193
Keywords: Spatiotemporal analysis; Fires; Pampanga; Rubbish; Grass; Fire prevention programs
Abstract
The use of spatiotemporal analysis in big data sets reveals the underpinning theories to understand the environmental phenomena, given the space and time, that later can be used in decision-making. This study examined the fire-related incident data obtained from 2013 up to 2020 from the Bureau of Fire Protection in the province of Pampanga. The examination of fire-related data identified the top causes of fire in the province. The researchers obtained fire-related data from 2013-2020 from the Fire bureau for mapping and examining of correlation between space and time. Data cleaning was conducted to fix incomplete or duplicating data within the dataset. The processed data are interpreted through charts and were utilized to examine and correlate collected processed data. Key issues explain that fire incidents are likely to happen mostly on Sundays and Mondays in highly-urbanized cities (Angeles, Mabalacat, and City of San Fernando) in months of March and December, mostly occurring in the afternoon between 2:00-3:00 PM. Furthermore, spatiotemporal process reveals specific barangays geographically-located in flood-prone areas are likely to experience fire cases. The application of spatiotemporal method is likewise recommended to strategically identify and empowers the programs to be developed in fire bureau strategic planning.
Paper ID: 13A10D
Cite this article:
de Leon, A. and Miranda, J. P. (2022). A Spatiotemporal Analysis of Fire Incidents in Pampanga Province of Philippines: Inputs for Fire Prevention Programs. International Transaction Journal of Engineering, Management, & Applied Sciences & Technologies, 13(10), 13A10D, 1-17. http://TUENGR.COM/V13/13A10D.pdf DOI: 10.14456/ITJEMAST.2022.193