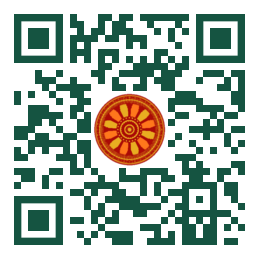 V.I. Nabokov (Federal State Budgetary Educational Establish of Higher Education (Ural State Agrarian University) (FGBOU VO Uralsky GAU) Ekaterinburg, Karl Liebknecht ul., 42, 620075, RUSSIAN FEDERATION),
E.N. Yalunina (Federal State Budgetary Educational Institution of Higher Education (Ural State Economic University) Ekaterinburg, st. March 8 / Narodnaya Volya, 62/45, 620144, RUSSIAN FEDERATION),
N.V. Ziablitckaia (South Ural State University, Chelyabinsk, pr. Lenina, 76, 454080, RUSSIAN FEDERATION),
K.V. Nekrasov (Federal State Budgetary Educational Institution of Higher Education Ural State University of the Railway Transport, Ekaterinburg, Kolmogorov Street, 66, RUSSIAN FEDERATION).

Discipline: Agriculture & Farming Technology
doi: 10.14456/ITJEMAST.2022.205
Keywords:Robotization; Territorial aspects; Agriculture; Density of robotization; Robotics; Regions; Federal districts
Abstract
The implementation of robotics in agriculture is influenced by objective reasons, including a shortage of personnel in the industry, especially during the spread of the COVID-19 epidemic. In Russia, the use of robots in agriculture is very irregular across the federal districts. The largest number of robots is used in agriculture in the Central Federal District - 184 units, the Volga Federal District - 95 units and the Urals Federal District - 68 robots. The study aims to identify the dependence of the use of robotics in agriculture in the federal districts of Russia, considering their socio-economic characteristics. It has been established that in the federal districts with traditionally developed agriculture and a high share of agriculture in GDP, the number of robots is decreasing and there is a technological lag. The highest correlation coefficient of 0.73 is observed between animal productivity and the number of used robots. This allows making the conclusion that agricultural economic entities aim to reduce the payback period for robotization projects and thus reduce risks. To make conditions for the implementation of robotics, it is proposed to use agricultural growth corridors (agro-corridors) and agro-clusters.
Paper ID: 13A10P
Cite this article:
Nabokov, V.I., Yalunina, E.N., Ziablitckaia, N.V., Nekrasov, K.V. (2022). Measures for Priority Robotization of Agriculture in Remote Regions. International Transaction Journal of Engineering, Management, & Applied Sciences & Technologies, 13(10), 13A10P, 1-7. http://TUENGR.COM/V13/13A10P.pdf DOI: 10.14456/ITJEMAST.2022.205