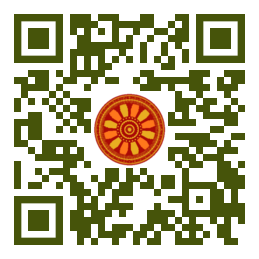 Diana Arsenovna Mirzoeva, Kistaman Muradovna Magomedmirzoeva (Rostov State Medical University, Rostov-on-Don, RUSSIA),
Asiyat Abdullayevna Albaskhanova (Astrakhan State Medical University, Astrakhan, RUSSIA),
Dzhovkhar Vakhaevich Gunashev (Chechen State University named after A.A. Kadyrov, Grozny, Republic of Chechnya, RUSSIA),
Khetag Zaurbekovich Gazanov, Mahmud Bekhanovich Sadilov (North Ossetian State Medical Academy, Vladikavkaz, Republic of North Ossetia-Alania, RUSSIA),
Aleksandr Alekseevich Osadchii (Moscow State University, Moscow, RUSSIA),
Igor Spartakovich Baklanov (North Caucasus Federal University, Stavropol, RUSSIA),
Madina Borkhaevna Bolgucheva (Ingush State University, Magas, Republic of Ingushetia, RUSSIA),
Malika Razhabovna Zhaboeva (Kabardino-Balkarian State University named after H.M. Berbekov, Nalchik, Republic of Kabardino-Balkaria, RUSSIA).

Discipline: Medicine (Cardiology).
doi: 10.14456/ITJEMAST.2022.216
Keywords:Cardiovascular diseases, Coronary heart disease, Chylomicron, Dysbiosis
Abstract
Mortality from cardiovascular diseases (CVD) currently occupies one of the leading positions. The main diseases that cause death are coronary heart disease (CHD). In the course of a retrospective study, the medical histories of 167 patients with chronic CHD were analyzed. The experiment included women aged 47-55 years with a history of information about the presence of disorders from lipid metabolism and intestinal dysbiosis of varying degrees. Thus, in patients with coronary heart disease against the background of intestinal dysbiosis of III-IV degrees, significant lipid metabolism disorders associated with an increase in cholesterol, LDL and TG are observed. Based on the data obtained on the absence of significant changes in liver tests, it can be concluded that the leading role of the exogenous lipid intake pathway in the formation of dyslipidemia.
Paper ID: 13A11F
Cite this article:
Mirzoeva, D.A., Magomedmirzoeva, K.M., Albaskhanova, A.A., Gunashev, Dzh. V., Gazanov, Kh. Z., Sadilov, M.B., Osadchii, A.A., Baklanov, I.S., Bolgucheva, M.B., Zhaboeva, M. (2022). Changes in Lipid Metabolism in Patients with Ischemic Heart Disease Associated with Intestinal Dysbiosis. International Transaction Journal of Engineering, Management, & Applied Sciences & Technologies, 13(11), 13A11F, 1-7. http://TUENGR.COM/V13/13A11F.pdf DOI: 10.14456/ITJEMAST.2022.216