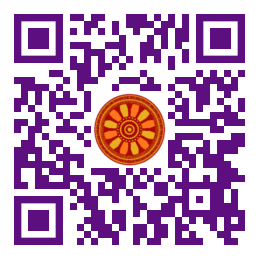 Adam Isaevich Yanarkaev (North Ossetian State Medical Academy, Vladikavkaz, Republic of North Ossetia-Alania, RUSSIA),
Madina Zhamarzaevna Dudusheva (Chechen State University named after A.A. Kadyrov, Grozny, Republic of Chechnya, RUSSIA),
Madina Asrodinovna Alkhuvatova (Saratov State Medical University named after V. I. Razumovsky, Saratov, RUSSIA),
Alina Aslanovna Avdieva (Rostov State Medical University, Rostov-on-Don, RUSSIA),
Varvara Igorevna Timofeeva ( Tula State University, Tula, RUSSIA),
Alina Sarazhdinovna Balkarova (Amicodent Clinic, Saint Petersburg, RUSSIA),
Alii Khasanovich Semenov (Saratov State Medical University named after V. I. Razumovsky, Saratov, RUSSIA),
Rukiyat Shamilevna Abdulaeva (Dagestan State Medical University, Makhachkala, Republic of Dagestan, RUSSIA),
Boris Viktorovich Kalugin (Stavropol State Medical University, Stavropol, RUSSIA),
Ilez Magomedovich Bulguchev (Moscow State Medical and Dental University named after A. I. Evdokimov, Moscow, RUSSIA),
Fariza Magomedovna Elmurzayeva (Astrakhan State Medical University, Astrakhan, RUSSIA).

Discipline: Medicine.
DOI: 10.14456/ITJEMAST.2022.217
Keywords: Autoimmune liver diseases, Primary biliary cholangitis, Primary sclerosing cholangitis, Autoimmune hepatitis, Interstitial lung lesions, Computed tomography, Screening studies
Abstract
Such pathologies as primary biliary cholangitis, primary sclerosing cholangitis and autoimmune hepatitis are recognized as primary autoimmune liver diseases. According to the results of numerous studies and observations over the past decades, it has been recognized that in addition to lesions of the organs of the hepatobiliary system, there are extrahepatic manifestations of the above diseases, namely, lung lesions in the form of focal and interstitial changes. There is also the possibility of their progression with the development of fibrosis and respiratory failure. Currently, the issue of studying autoimmune liver diseases as systemic with multiple organ lesions is being discussed. There is a possibility of a long-term asymptomatic course of the pulmonary process with the development of irreversible changes in patients with autoimmune liver diseases, therefore, it is considered rational to conduct screening studies that allow timely identification and appropriate therapy of this pathology.
Paper ID: 13A11G
Cite this article:
Yanarkaev, A.I., Dudusheva, M.Zh., Alkhuvatova, M.A., Avdieva, A.A., Timofeeva, V.I., Balkarova, A.S., ... Elmurzayeva, F.M. (2022). Variations of Lung Damage in Autoimmune Liver Diseases. International Transaction Journal of Engineering, Management, & Applied Sciences & Technologies, 13(11), 13A11G, 1-8. http://TUENGR.COM/V13/13A11G.pdf DOI: 10.14456/ITJEMAST.2022.217