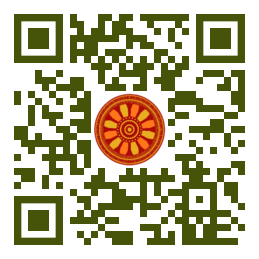 Arbi Ruslanovich Bitaev (Saratov State Medical University named after V.I.Razumovsky, Saratov, RUSSIA),
Vakhmurad Vakharbievich Chagaev (MEDSI JSC, Moscow, RUSSIA),
Askhab Anzorovich Khambiev, Magomed Iusupovich Magomedov, Mokhmad Musaevich Temirsultanov, Magomed Nasukhovich Azizov (Rostov State Medical University, Rostov-on-Don, RUSSIA),
Kheda Magomedovna Kurbanova(North Ossetian State Medical Academy, Vladikavkaz, Republic of North Ossetia-Alania, RUSSIA),
Arianna Zaurbegovna Gadzhimuradova (Dagestan State Medical University, Makhachkala, Republic of Dagestan, RUSSIA),
Liana Gagikovna Soloyan (Rostov State Medical University, Rostov-on-Don, RUSSIA),
Khava Said-Aminovna Tolkhigova (Chechen State University named after A.A. Kadyrov, Grozny, Republic of Chechnya, RUSSIA).

Discipline: Medicine, Gastroenterology, Otorhinolaryngology.
DOI: 10.14456/ITJEMAST.2022.224
Keywords:Gastroesophageal reflux disease, Pharyngolaryngeal reflux, Symptoms of GERD, Symptoms of pharyngolaryngeal reflux
Abstract
Gastroesophageal reflux disease (GERD) is a chronic disease with frequent relapses. Advanced forms of the disease lead to a deterioration in the quality of life of the patient, to prolonged medication or surgical treatment. In addition, there is a problem of the unidentification of GERD due to blurred symptoms and complaints of bronchopulmonary and/or cardiological symptoms, symptoms similar to diseases with which it is customary to contact ENT specialists. In this article, the authors collected information from published scientific sources in order to facilitate the diagnosis of GERD against the background of non-specific symptoms for this disease and their differentiation from ENT diseases. The aim of the work was to create a "roadmap" of differentiation of ENT diseases from GERD.
Paper ID: 13A11N
Cite this article:
Bitaev, A.R., Chagaev, V.V., Khambiev, A.A., Magomedov, M.Iu., Temirsultanov, M.M., Azizov, M.N., Kurbanova, Kh.M., Gadzhimuradova, A.Z., Soloyan, L.G., Tolkhigova, Kh.S.-A. (2022). Diagnosis of Gastroesophageal Reflux Disease in the Practice of an Otorhinolaryngologist: Association Between Chronic Pathology of the Pharynx and Larynx in Disease. International Transaction Journal of Engineering, Management, & Applied Sciences & Technologies, 13(11), 13A11N, 1-8. http://TUENGR.COM/V13/13A11N.pdf DOI: 10.14456/ITJEMAST.2022.224