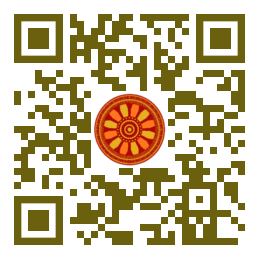 Feras Sulaiman Aljizani, Fahad Eidah Al Thubaiti, Faisal Ali Althobyani, Abdullkareem Alamri (King Fahad Armed Forces Hospital. SAUDI ARABIA).

Discipline: Endocrinology.
doi: 10.14456/ITJEMAST.2022.234
Keywords:Endocrine-Disrupting Chemicals (EDCs); Ovary; Polycystic Ovary Syndrome (PCOS); Ovarian Cancer (OC); Ovarian dysfunction; Inflammatory signalling pathways
Abstract
The ovary is a vital organ susceptible to various illnesses when disrupted. Concerns have been raised about the effect of endocrine-disrupting chemicals (EDCs) on the reproductive organs, especially the ovaries. EDCs, mainly synthetic, can be present in copious amounts in the environment, contributing to daily human exposure. Studies have established a positive correlation between these chemicals and abnormal reproductive functioning. Ovary functions are undertaken through inflammatory signalling pathways - e.g. cytokines; CRP; ROS; and COX-2 - which in turn alter the functionality of the organ. This study investigates the effect of EDCs on the human ovary through these inflammatory signalling pathways and determines the consequential ovarian dysfunctions. A literature review was to search the EMBASE and MEDLINE databases for in-depth studies of EDCs exposure & subsequent ovarian inflammasome effects. It revealed the precise role of the effective process of EDCs on ovarian inflammatory mediators is complicated. Experimental evidence demonstrated the ability of EDCs (e.g. BPA, HPTE, β-HCH, DDE, PBDEs, PCBs, PFASs, Phthalates) to survive in the female ovary and its component cells through the blood-follicle barrier. Further, studies presented evidence of the association between EDCs exposure and some ovarian dysfunction conditions like ovarian cancer (OC), polycystic ovarian syndrome (PCOS) and cell ageing due to its impact on the endpoint of the ovaries through the inflammation pathways specifically cytokines (TNF-α, ILs and NF-kB), CXCL12, ROS, OS and COX-2. Many studies assumed a higher concentrated level of EDCs exposure with adverse ovarian inflammatory effects. However, these studies did not provide adequate or conclusive evidence that ovarian disruptions through the inflammatory mediators are triggered solely by EDCs exposure. Further experimental studies that test different levels of exposure in the general human population are needed to better understand the possible risks of EDCs on the role of ovarian inflammation.
Paper ID: 13A12C
Cite this article:
Aljizani, F.S., Thubaiti, F.E.A., Althobyani, F.A., Alamri A. (2022). Investigating the Effects of Endocrine-Disrupting Chemicals/Toxicants on the Human Ovary & Its Inflammatory Signalling Pathways. International Transaction Journal of Engineering, Management, & Applied Sciences & Technologies, 13(12), 13A12C, 1-17. http://TUENGR.COM/V13/13A12C.pdf DOI: 10.14456/ITJEMAST.2022.234