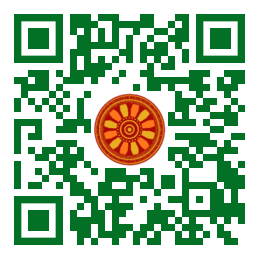 Muhammad Syafiq Md.Nor, Zuraidah Salleh, Nik Rozlin Nik Mohd Masdek, Sahril Kushairi (School of Mechanical Engineering, College of Engineering, Universiti Teknologi MARA, 40450 Shah Alam, Selangor, MALAYSIA),
Md Zin Abu (AANS Technical and Services Sdn Bhd, No. 3372-A, Jalan 18/31, Taman Sri Serdang, Seri Kembangan, 43300 Serdang, Selangor, MALAYSIA),
Nang Jamilah Nol Omar (Perak Drainage and Irrigation Department, Jalan Panglima Bukit Gantang Wahab, 30000 Ipoh, Perak, MALAYSIA).

Discipline: Material Science, Mechanical Engineering, Industrial Technology.
doi: 10.14456/ITJEMAST.2022.255
Keywords:Bolt; Characterisation; Co-Ni-Fe; Current density; Deposition time; Microhardness; Roughness.
Abstract
Stainless steel 304 (SS304) is one of the most widely used steel fasteners in both commercial and industrial sectors. However, stainless steel is susceptible to failure in the harsh corrosive environment despite its good corrosion resistance. Nowadays, the electrodeposition process is gaining traction as a flexible method to improve surface properties using various types of alloys. In this study, Co-Ni-Fe alloy was chosen as a protective coating for SS304 bolts. First, deposition times of 15, 30, and 45 minutes and current densities of 28, 35, and 42 mA/cm2 were shortlisted as variable plating parameters. The electroplated samples were characterised in terms of surface roughness, microhardness, surface morphology and surface composition. The relationship between these properties and plating parameters (deposition time and current density) was explored. In most cases, as deposition time increased, surface roughness decreased whereas microhardness increased. Besides, the higher the current density, the higher the microhardness. On the other hand, surface roughness increased up to a certain current density before dropping back.
Paper ID: 13A13C
Cite this article:
Md.Nor, M. S., Salleh, Z., Masdek, N. R. N., Kushairi, S., Abu, M. Z., and Omar, N. J. N. (2022). Surface Properties of Ternary Alloys Synthesised with Different Electroplating Parameters. International Transaction Journal of Engineering, Management, & Applied Sciences & Technologies, 13(13), 13A13C, 1-10. http://TUENGR.COM/V13/13A13C.pdf DOI: 10.14456/ITJEMAST.2022.255