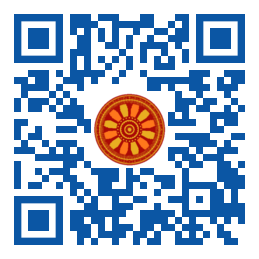 Nor Azirah Mohd Fohimi, Koay Mei Hyie (Centre for Mechanical Engineering Studies, Universiti Teknologi MARA, Cawangan Pulau Pinang, Permatang Pauh Campus, 13500 Permatang Pauh, Pulau Pinang, MALAYSIA),
Muhammad Hanif Asror (Perbadanan Bekalan Air Pulau Pinang, Menara Komtar, Jalan Penang,10000 Georgetown, Pulau Pinang, MALAYSIA).

Discipline: Thermal Engineering, Build Environment, Building Simulation.
doi: 10.14456/ITJEMAST.2022.267
Keywords:Indoor Air Pollutant; Indoor Air Quality; Contaminants; CFD Simulation; OSHA Standard
Abstract
Air pollution is a major environmental risk to health. A new building usually faces problems with indoor air pollutants. Formaldehyde is a common contaminant emitted from decoration materials, such as particleboards and wood-based materials. Higher formaldehyde concentration can affect human health problems, and discomfort and reduce productivity. The purpose of this study is to investigate formaldehyde concentration and distribution in a new and full air-conditioning office at a dimension of 7.3m x 5.8m x 2.9m. The formaldehyde concentration values were investigated through field measurements and compared to the limits stated in the Occupational Safety and Health Act standard. Meanwhile, the formaldehyde distribution in the new office was predicted through the CFD simulation. This study built a CFD model of the Dean's office, validated it using published experimental data in the literature, and applied it to open-door situations under different ventilation schemes. The result shows that formaldehyde concentration exceeds the maximum limit of OSHA standard and the zone under the ceiling cassette air condition experiences the highest concentration zone compared to other zones. A healthy environment in the office can be achieved by reducing the formaldehyde concentration level through effective formaldehyde distribution.
Paper ID: 13A13O
Cite this article:
Azirah, M.F., Koay, M.H., and Hanif, A. (2022). Investigating Formaldehyde Concentration and Distribution of New Office Building. International Transaction Journal of Engineering, Management, & Applied Sciences & Technologies, 13(13), 13A13O, 1-15. http://TUENGR.COM/V13/13A13O.pdf DOI: 10.14456/ITJEMAST.2022.267