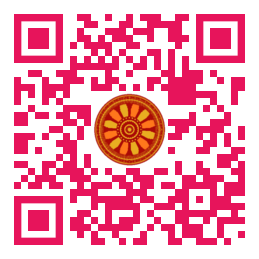 Abdullah Alomar (School of Education, Universiti Sains Malaysia, MALAYSIA),
Al Amin Mydin (School of Education, Universiti Sains Malaysia, MALAYSIA),
Samira Alaklabi (School of Education, Universiti Sains Malaysia, MALAYSIA).

Disciplinary: Educational Management and Leadership, Sustainability Management and Policy.
doi: 10.14456/ITJEMAST.2022.36
Keywords: Corporate governance; Agency theory; Stewardship theory; Non-executive directors; Financial performance; Sustainable capital; Campus sustainability model; Education administration; Educational leadership; Sustainable university; Work spirituality; Self-awareness.
Abstract
Universities need to create a sustainable campus environment to achieve a welcoming green environment. The top management in universities should, therefore, develop sustainability awareness among community members. The reliably authentic leadership of the management crew is crucial to achieving the desired sustainability goals. A professional and integrated environmental management approach aims to reduce the consumption of resources and mitigate the negative impacts of various campus operations, thereby promoting campus sustainability. Workplace spirituality can affect individuals' ethical decision-making. The organization can be seen as a spiritual setting as many employees spend most of their time in the workplace. Moreover, spirituality at work encourages employees to explore and apply spiritual values. This paper investigates the authentic leadership style, workplace spirituality knowledge, and its practices to achieve campus sustainability in educational institutions. Authentic leaders' self-awareness and internal moral perspectives are influential factors in the employee's meaningful work within the spirituality of the workplace. This consequently assists organizations in reflecting on the type of leadership, which leads to an employee's workplace spirituality and achieving campus sustainability. Further studies should investigate the influence of authentic leadership on campus sustainability and workplace spirituality as a moderator factor in higher education institutions in Saudi Arabia.
Paper ID: 13A2O
Cite this article:
Alomar, A., Mydin, A. A., Alaklabi, S. (2022). A Review of Authentic Leadership and Workplace Spirituality & Campus Sustainability in Educational Institutions. International Transaction Journal of Engineering, Management, & Applied Sciences & Technologies, 13(2), 13A2O, 1-13. http://TUENGR.COM/V13/13A2O.pdf DOI: 10.14456/ITJEMAST.2022.36