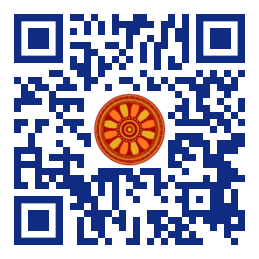 A.N. Semin (Federal State Budgetary Educational Institution of Higher Education Ural State Economic University, Ekaterinburg, st. March 8 / Narodnaya Volya, 62/45, 620144, Russian Federation )
A. Ya. Kibirov (APK Federal State Budgetary Scientific Institution FNTs VNIIESKh, 123007, Moscow, Russian Federation, Khoroshevskoe shosse, 35, bldg. 2. RUSSIAN FEDERATION),
S.O. Vitkalova (OOO GK Agro-Belogorye, Applicant FSBSI FNTs VNIIESKh, 308031, Belgorod, RF, st.Budyonny, 10, apt. 42. Russian Federation).

Disciplinary: Agribusiness Management.
doi: 10.14456/ITJEMAST.2022.47
Keywords: Pig breeding; Agro investment; Pig investment development; Agro-food market; Ago business competition; Pig industry competitiveness; Food security; Pork export; Pork market globalization.
Abstract
The article deals with topical issues of investment development of pig breeding by the example of the Belgorod region. To develop high-tech investment projects, there is a great necessity for a qualitative improvement in the selection-and-breeding work of domestic pig farms to achieve the best world and domestic results. In the context of globalization of the agro-food market and the need to develop exports of agricultural products of the Russian Federation, the article concludes the need to develop organizational measures and financial-and-economic mechanisms to increase the competitiveness of export-oriented pig-breeding agro-industrial formations. Consumer market saturation with meat and meat products of domestic production at the level of 85-90%, and, consequently, achievement of the major parameters of the Food Security Doctrine of the Russian Federation, that leads to the gluts of pig products on the market. Tougher competition in domestic and foreign agri-food markets initiates the search for effective forms and methods of regulating the pig meat market, especially since the production capacities of specialized pig breeding complexes are increasing from year to year.
Paper ID: 13A3E
Cite this article:
Semin, A.N., Kibirov, A.Y., Vitkalova, S.O. (2022). The Belgorod Model of Pig Breeding Development: Investments & Competitiveness and Food Security. International Transaction Journal of Engineering, Management, & Applied Sciences & Technologies, 13(3), 13A3E, 1-11. http://TUENGR.COM/V13/13A3E.pdf DOI: 10.14456/ITJEMAST.2022.47