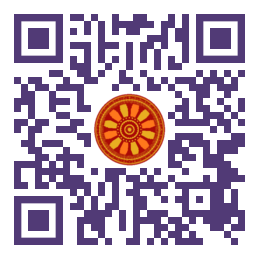 M.A. Derkho (Department of Natural Sciences, South Ural State Agrarian University, Troitsk, Russian Federation)
B.K. Balabaev, A.Zh. Baltabekova (Municipal State-owned Public Enterprise "Kostanay Agricultural College" of the Education Department of the Akimat of the Kostanay region, Kostanay, Kazakhstan),
T.I. Sereda, M.V. Eliseenkova (Department of Natural Sciences, South Ural State Agrarian University, Troitsk, Russian Federation).

Disciplinary: Animal Sciences, Biochemical Science.
doi: 10.14456/ITJEMAST.2022.48
Keywords: Cow blood test; Lactation period; Blood biochemical composition; Cow age; Cow blood protein, Cow blood albumins, Cow blood urea, Cow blood ALT, Cow blood AST, Cow blood total lipids, Cow blood triglycerides; Cow blood cholesterol; Catabolic; Cow milk secretion.
Abstract
The biochemical composition of blood in Kazakh Whitehead cows was studied depending on the age and lactation period; factors affecting the total variability of blood biochemical composition were determined. In this study, 40 cows were used, divided into groups: group 1 - heifers (28 months); group 2 - cows after the second calving (3-4 years); group 3 - cows after the 3rd calving (5-6 years); group 4 - cows after the 5th calving (8 years). Blood levels of T3, T4, total protein, albumins, urea, ALT, AST, total lipids, triglycerides and cholesterol were established. It was found that the amount of triiodothyronine increases during lactation, and thyroxine, on the contrary, decreases. In protein metabolism in cows at the beginning and at the peak of lactation, "catabolic" reactions predominate, determining the possibility of using free amino acids in glucose (gluconeogenesis) and energy synthesis, at the end of lactation - anabolic. The variability of triglyceride and cholesterol concentrations reflects the degree of their use for energy and plastic purposes, providing both the synthesis of milk components and the functional state of the liver. The assessment of the complete variability of the biochemical composition of cow blood by the principal components method allowed to reveal its clear dependence on the lactation period and, accordingly, the secretory activity of the mammary gland. The research results determine the reference boundaries of the main protein and lipid metabolism indicators in Kazakh White-Headed cows of different ages and at different stages of lactation, which can be considered normative.
Paper ID: 13A3F
Cite this article:
Derkho, M.A., Balabaev, B.K., Baltabekova, A.Zh., Sereda, T.I., Eliseenkova, M.V. (2022). Influence of Age and Lactation Period on the Variability of Blood Biochemical Composition of Kazakh Whitehead Cows. International Transaction Journal of Engineering, Management, & Applied Sciences & Technologies, 13(3), 13A3F, 1-12. http://TUENGR.COM/V13/13A3F.pdf DOI: 10.14456/ITJEMAST.2022.48