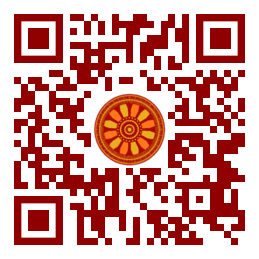 O.A. Bykova, O.S. Chechenikhina, A.V. Stepanov, O.V. Kostyunina, O.A. Shevkunov (Federal State Budgetary Educational Institution of Higher Education "Ural State Agrarian University", City of Yekaterinburg, Russian Federation),
V.I. Kosilov (Federal State Budgetary Educational Institution of Higher Education "Orenburg State Agrarian University", City of Orenburg, RUSSIAN FEDERATION).

Disciplinary: Biotechnology & Genetics, Animal Sciences.
doi: 10.14456/ITJEMAST.2022.52
Keywords: Cow milk; Holstein cow; Black-and-white cows; Cattle genotype; Cow milk productivity; CSN2 gene; AA genotype; first lactation; Milk fat; Homozygous genotype; Frequency of genotypes.
Abstract
The work on forecasting the level of dairy productivity of cows leads to an increase in the efficiency of breeding improvement of dairy herds of our country. The search for DNA markers associated with the dairy productivity of cattle is one of the promising areas of the industry. The purpose of our research was to study the polymorphism of DNA markers and search for associations with signs of dairy productivity of black-and-white cows. The animals were genotyped using Bovine GGP 150K biochips ("Illumina/Neogen", USA) with a coverage density of 138974 SNP. The article presents the results of a study of associations of genotypes for the genes CSN2, LGB, CRH, STAT1, TFAM1, and TFAM2 with signs of milk productivity. It was found that in most cases, animals with homozygous genotypes were superior in milk yield. Milk yield, the mass fraction of fat and protein in milk, the amount of milk fat and milk protein are higher in animals carrying the CC genotype by CSN2, with the heterozygous AG genotype by LGB, with the AA genotype by CRH, the STAT1 gene - with the AA genotype, with the GG genotype by TFAM1 and the CC genotype by TFAM2. The results obtained make it possible to assume that DNA diagnostic methods can be used by breeding enterprises specializing in cattle breeding at the stages of development and implementation of breeding programs.
Paper ID: 13A3J
Cite this article:
Bykova, O.A., Chechenikhina, O.S., Stepanov, A.V., Kostyunina, O.V., Shevkunov, O.A., Kosilov, V.I. (2022). A Study on Milk Productivity of Black-and-white Cows Considering Genotypes of DNA Markers CSN2, LGB, CRH, STAT1, TFAM1, and TFAM2. International Transaction Journal of Engineering, Management, & Applied Sciences & Technologies, 13(3), 13A3J, 1-8. http://TUENGR.COM/V13/13A3J.pdf DOI: 10.14456/ITJEMAST.2022.52