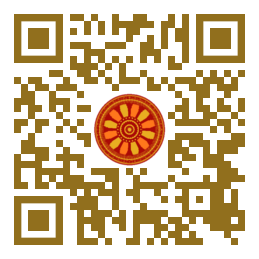 Ravinder Reddy Baireddy(IT Department, Sreenidhi Institute of Science & Technology (SNIST), Hyderabad, INDIA),
R.Nagaraja(ISE Department, Bangalore Institute of Technology (BIT), Bangalore, INDIA),
G.Sudha (EEE Department, Bangalore Institute of Technology (BIT), Bangalore, INDIA).

Disciplinary: Electrical Engineering, Medicine and Health Sciences.
doi: 10.14456/ITJEMAST.2022.109
Keywords:Cluster algorithm; Benchmark function; Stratification of skin disorder; Adversarial Tunicate Swarm Algorithm (ATSA); Mean Square Deviation (MSD); Dunn Index (DI); Tunicate Swarm Algorithm (TSA); Fuzzy clustering algorithm; En-ABC; Oppositional Tunicate Swarm Algorithm (OPTSA); ANN, LR-HID, ML-IDS; Synthetic dataset; NIB (IBRL); NSL-KDD dataset.
Abstract
Skin disease stratification is essential for individualized treatment. Stratifying skin disorders involves finding disease subgroups for effective therapy. Academics and the medical community have recently become interested in cluster algorithms for stratifying skin conditions. Cluster methods feature experimental sounds, a large number of dimensions, and insufficient interpretation. Cluster algorithms evaluate cluster quality with one internal operation. Creating a robust internal evaluation mechanism for all datasets is difficult. This research included several time-complexity investigations. Despite its prevalence, skin tone and hair color variations confound identification. Many studies cannot properly predict skin conditions. This paper presents an RFAT algorithm to overcome these difficulties. The image data used in this approach has been pre-processed, and Linear Regression is employed to remove unwanted material. The Adversarial Tunicate Swarm Algorithm partitions data using Fuzzy Clustering (FM) (ATSA). Optimal clustering-based data has been adapted to fulfill sub problems' ultimate purpose (A3). MSD and Dunn Index can help with this (DI). Logistic Regression can help choose attributes. Data classification uses Sigmoid and logistic regression. Clustered data output is divided by normal and aberrant. A performance investigation determined OPTSA's local optimum avoidance capacity. It has also been evaluated using ANN, LR-HID, ML-IDS, and En-ABC. Synthetic, NIB (IBRL), and NSL-KDD datasets are used for the proposed work's efficacy.
Paper ID: 13A6D
Cite this article:
Baireddy, R.R., Nagaraja, R., Sudha, G. (2022). Skin Disease Stratification based on Regression with Fuzzy C-mean Adversarial Tunicate Algorithm (RFAT). International Transaction Journal of Engineering, Management, & Applied Sciences & Technologies, 13(6), 13A6D, 1-15. http://TUENGR.COM/V13/13A6D.pdf DOI: 10.14456/ITJEMAST.2022.109