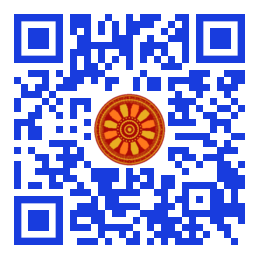 Saja Ahmed Albliwi (Business Administration Department, Faculty of Economics and Administration, King Abdulaziz University, Jeddah, SAUDI ARABIA).
Wajanat Kamil Alhashimy (Ministry of Health, Quality and Patient Safety Department and Transformation management Office, Jeddah First Health Cluster, Jeddah, SAUDI ARABIA).
Mohammed Binkhamis (University of Business and Technology, College of Business Administration, Jeddah, SAUDI ARABIA).

Disciplinary: Hospital Management.
doi: 10.14456/ITJEMAST.2022.118
Keywords:Training; culture quality; administrative staff; patients; satisfaction.
Abstract
Training and quality culture are important approaches that hospitals use to improve performance. This study aimed to investigate the impact of training and quality culture on the administrative staff performance and patient satisfaction in public hospitals in Saudi Arabia (SA). This study followed a deductive, quantitative, and descriptive-analytical approach. Data was collected from public hospital administrative staff (n=211) through a Google Forms questionnaire which was distributed as a link to the study participants through social media applications and e-mails. Data analysis reveals that the training and quality culture of administrative staff in SA public hospitals has helped improve their behavior and service to their clients. There is no relationship between training, quality culture, and employee satisfaction. There is a positive relationship between quality culture and employee satisfaction. There is a statistically significant impact of training culture and quality culture on administrative services. Therefore, this study recommends developing deliberate training plans for raising administrative competencies and services in public hospitals in SA and encouraging administrators to practice and apply what has been acquired from training programmers and quality principles. Further studies should be conducted to find effective strategies for adopting training and quality culture in hospitals during pandemics (e.g., COVID-19).
Paper ID: 13A6M
Cite this article:
Albliwi, S.A., Alhashimy, W.K. and Binkhamis, M. (2022). Impacts of Training and Quality Culture on the Satisfaction of Patients and Administrative Staff: A Study in Saudi Arabia Public Hospitals. International Transaction Journal of Engineering, Management, & Applied Sciences & Technologies, 13(6), 13A6M, 1-7. http://TUENGR.COM/V13/13A6M.pdf DOI: 10.14456/ITJEMAST.2022.118