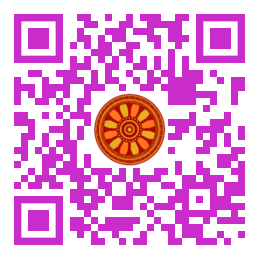 Usman Javed, Aamir Manzur Wain (Department of Business Administration, Lahore Leads University, Lahore, PAKISTAN),
Ahsan Ali Ashraf (Department of Business Administration, University of Sialkot, Sialkot, PAKISTAN),
Imran Bashir ( Department of Business Administration, Lahore Leads University, Lahore, PAKISTAN).

Disciplinary: Management Sciences, Administrative Sciences.
doi: 10.14456/ITJEMAST.2022.119
Keywords: Green HR; Organizational Citizenship Behaviour; Workplace Spirituality; Organizational Engagement; OCBE; Green Human Resource Management; Green HR policies.
Abstract
Hazardous environmental emissions contain a high volume of carbon particles globally seen as a green management issue. Most of the world's companies have to go through specific compliance issues, which are regarded as the reforms of business objectives related to green and sustainability management and pro-environmental behavior, i.e., Organizational Citizenship Behavior Towards Environment (OCBE). However, companies are now designing execution plans for their business objectives to capture new business markets. It is essential to promote and design Green Human Resource-based policies and procedures through which they emphasize creating pro-environmental behaviors in the presence of workplace spirituality and Organizational Engagement. Recently, business researchers have raised their attention towards Green HRM practices as a tool for sustainability towards Organizational Citizenship Behavior within firms. CSR (Corporate Social Responsibility) initiatives or capitalizing on the opportunities available globally. Organizations must continue the practices that equip them to implement Green HR Policies that promote green behaviors and pro-environmental behaviors while executing those policies as desired objectives. Results show that Green HR policies would help establish Workplace Spirituality and Organizational Engagement that will enhance the Organizational Citizenship Behavior towards the environment, which ultimately helps them retain employees.
Paper ID: 13A6N
Cite this article:
Javed, U., et al. (2022). Impacts of Green HRM on Organizational Citizenship Behavior Towards Environment: Mediating Role of Workplace Spirituality and Organizational Engagement. International Transaction Journal of Engineering, Management, & Applied Sciences & Technologies, 13(6), 13A6N, 1-12. http://TUENGR.COM/V13/13A6N.pdf DOI: 10.14456/ITJEMAST.2022.119