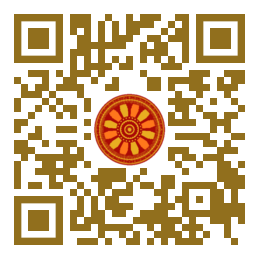 Turpal-Ali Alievich Aliev (Saratov State Medical University named after V.I.Razumovsky, Saratov, RUSSIA),
Diana Muradovna Yandieva (Ingush State University, Magas city, Republic of Ingushetia, RUSSIA),
Elina Stanislavovna Petrova (North Ossetian State Medical Academy, Vladikavkaz, Republic of North Ossetia, RUSSIA),
Daniil Vitalievich Solomka, Ksenia Evgenievna Tkachenko, Ellina Sohrabovna Mehdieva, Denis Sergeevich Tarasenko, Alina Yurievna Maslova (Stavropol State Medical University, Stavropol, RUSSIA),
Alina Yurievna Maslova (Socmedica, Skolkovo, Moscow, RUSSIA).

Disciplinary: Medicine.
DOI: 10.14456/ITJEMAST.2022.151
Keywords: Brugada syndrome; Sudden cardiac death; Pathology; T-wave; ECG; Electrocardio-stimulator; Q-T; P-R; SCN5A; Fibrillation.
Abstract
Sudden cardiac death is one of the leading causes of death with a high level of urbanization. Brugada syndrome is a genetically determined cardiac arrhythmia characterized by syncopal states, ST-segment rises (from point J) above the isoelectric line in the right precordial leads (V1–V3), which can disappear transiently, also inverted T wave, complete or incomplete blockage of the legs of the Gis beam, periodic elongation can be registered in these leads P–R interval with a high risk of life-threatening ventricular tachyarrhythmias (episodes of polymorphic ventricular tachycardia and ventricular fibrillation), usually developing in a dream or in a calm state. Often, patients also have supraventricular arrhythmias, more often atrial fibrillation. Over 15 years of studying pathology, data on acquired Brugada syndrome have accumulated. Changes in the ECG by the type of Brugada-like, without clinical confirmation of the syndrome, can be observed in patients with chest excavation, with hemopericardium. There are currently no convincing agreed data on the effectiveness of any medications in the long-term prevention of seizures, or they are contradictory. For patients with a high risk of sudden cardiac death, the method of therapy that increases life expectancy is the implantation of an electrocardio stimulator.
Paper ID: 13A8D
Cite this article:
Aliev, T.A., Yandieva, D.M., Petrova E.S., Solomka, D.V., Tkachenko, K.E., Mehdieva, E.S., ... Maslova, A.Y. (2022). Fundamentals of Pathophysiological Mechanisms of Brugada Syndrome and Analysis of Modern Strategies for Its Therapy. International Transaction Journal of Engineering, Management, & Applied Sciences & Technologies, 13(8), 13A8D, 1-9. http://TUENGR.COM/V13/13A8D.pdf DOI: 10.14456/ITJEMAST.2022.151