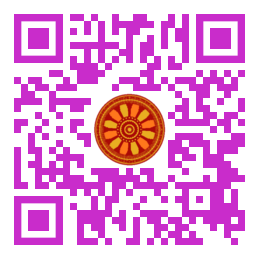 Zarina Konstantinovna Kozyreva, Svetlana Marhatovna Kozyreva (North Ossetian State Medical Academy, Vladikavkaz, Republic of North Ossetia-Alania, RUSSIA),
Sergey Nikolaevich Gontarev (Belgorod State National Research University, Belgorod, RUSSIA),
Lalina Anzorovna Kanukoeva (Kabardino-Balkarian State University, Nalchik, Republic of Kabardino-Balkaria, RUSSIA),
Imanali Mustafaevich Mustafaev, Milana Narimanovna Yunusova, Rukiyat Shamilevna Abdulaeva (Dagestan State Medical University, Makhachkala, Republic of Dagestan, RUSSIA),
Margarita Vasilevna Shank (Stavropol State Medical University, Stavropol, RUSSIA).

Disciplinary: Medicine, Pharmacy.
DOI: 10.14456/ITJEMAST.2022.152
Keywords: chronic gingivitis; sulfide waters; phytoadaptogens; Mildronate.
Abstract
Biopsies of 50 patients aged 26 to 67 years with diagnoses of chronic catarrhal gingivitis, chronic atrophic gingivitis, chronic hypertrophic gingivitis, and chronic ulcerative gingivitis were examined. The effectiveness of supplementing the basic treatment with phytoadattogens, "Mildronate", "Melaxen" and "Coronatera", separately and in combination, was determined. The clinical severity of chronic gingivitis was determined using generally accepted periodontal indices. The most positive clinical results were revealed with the combined use of sulfide waters, Milaxene, and phytococtail, together with the main treatment. It has been established that drug treatment in combination with phytotherapy contributes to the improvement of the immunobiological condition of patients, the prolonging effect of the drugs used, and the absence of allergic reactions. Consequently, the treatment of chronic gingivitis by the proposed methods, according to the effectiveness criteria, allows them to be recommended for optimizing the basic treatment.
Paper ID: 13A8E
Cite this article:
Kozyreva, Z.K., Gontarev, S.N., Kozyreva, S.M., Kanukoeva, L.A., Mustafaev, I.M., Yunusova, M.N.,... Shank, M.V. (2022). Clinical Evaluation of The Effectiveness of the Combined Use of Phytotherapy and Sulfide Mineral Waters to Optimize the Basic Treatment of Chronic GingivitisInternational Transaction Journal of Engineering, Management, & Applied Sciences & Technologies, 13(8), 13A8E, 1-8. http://TUENGR.COM/V13/13A8E.pdf DOI: 10.14456/ITJEMAST.2022.152