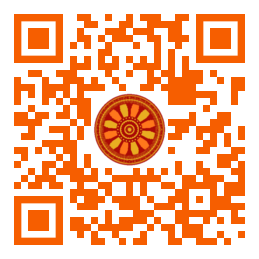 Asya Bekovna Revazova, Tatiana Temirbolatovna Boraeva, Ulyana Viktorovna Matveeva, Lyudmila Voldemarovna Pavlovskaya (North Ossetian State Medical Academy, Vladikavkaz, Republic of North Ossetia-Alania, RUSSIA)
Alina Yurievna Maslova (Stavropol State Medical University, Stavropol, RUSSIA and Socmedica, Skolkovo, Moscow, RUSSIA),
Hadji-Murat Huseyevich Erkenov, Ratmir Amirovich Magomedov (Stavropol State Medical University, Stavropol, RUSSIA).

Disciplinary: Medicine.
DOI: 10.14456/ITJEMAST.2022.153
Keywords: Thrombotic Thrombocytopenic purpura, Moshkovitz syndrome, Microangiopathic hemolytic anemia, Thrombocytopenia
Abstract
Moshkovitz syndrome, which is also called thrombotic thrombocytopenic purpura (TTP), is an extremely severe multimorbid pathology. TTP is characterized by a very aggressive course, requiring immediate initiation of treatment in the first hours of occurrence, because, without fast and properly selected therapy, the mortality rate approaches 100% regardless of age. The foundation of Moshkovitz syndrome is a sharp increase in platelet aggregation with the formation of thrombi consisting of platelets and von Willebrand factor in small vessels of organs. The target organs that are affected in the first place are the brain, lungs, and kidneys. There is a sharp development of thrombocytopenia, microangiopathic hemolytic anemia, and ischemia in the most important organs. It is difficult to diagnose the disease due to the absence of specific symptoms. The disease often develops suddenly against the background of full health and in most cases resembles ARVI. In children, TTP is very rare, and therefore it is difficult for clinicians to verify the disease and determine a therapy strategy. The article presents an analysis of a clinical case of an 11-year-old girl with Moshkovitz syndrome.
Paper ID: 13A8F
Cite this article:
Revazova, A. B., Boraeva, T. T., Matveeva, U. V., Pavlovskaya, L. V., Maslova, A. Y., Erkenov, H. H., Magomedov, R. A. (2022). An Episode of Moshkovitz Syndrome in an 11-year-old Child: a Clinical Observation. International Transaction Journal of Engineering, Management, & Applied Sciences & Technologies, 13(8), 13A8F, 1-9. http://TUENGR.COM/V13/13A8F.pdf DOI: 10.14456/ITJEMAST.2022.153