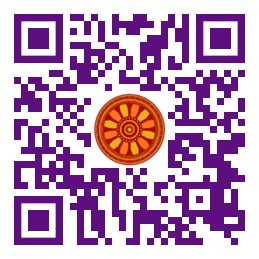 Ilona Viktorovna Bestaeva (North Ossetian State Medical Academy, Vladikavkaz, Republic of North Ossetia-Alania, RUSSIA),
Murad Aslambekovich Khasanov (Chechen State University, Grozny, Republic of Chechnya, RUSSIA),
Gulshan Anver Babirova, Zakhra Zaurovna Askerova (Dagestan State Medical University, Makhachkala, Republic of Dagestan, RUSSIA),
Lora Khasanbekovna Dzotsieva (North Ossetian State Medical Academy, Vladikavkaz, Republic of North Ossetia-Alania, RUSSIA),
Alina Yurievna Maslova (Stavropol State Medical University, Stavropol, RUSSIA and Socmedica, Skolkovo, Moscow, RUSSIA).

Disciplinary: Medicine.
DOI: 10.14456/ITJEMAST.2022.159
Keywords: Arterial hypertension; Endothelial dysfunction; Angiotensin-converting enzyme inhibitors; Vascular endothelium; Nitrogen monoxide; Oxidative stress.
Abstract
The vascular endothelial lining is a kind of unique endocrine system, which is located around the perimeter of absolutely all organs of the vascular system. Why endocrine: in modern cardiology, the main importance in the occurrence and development of almost all pathologies is assigned to neurohormonal breakdowns in the form of an imbalance between vasoconstrictors and vasodilators. On one side of the hormonal balance are neurohormones that cause vasoconstriction, remodeling and antidiuresis. These are components of the renin-angiotensin-aldosterone and sympathoadrenal systems, endothelin, vasopressin. They are counteracted by hormones with vasodilating and diuretic effects that block remodeling processes, the main of which are nitrogen monoxide, as well as natriuretic peptides, the kallikreinkinin system and prostacyclin. Endotheliocytes play the role of an effective buffer between the blood flow and the tissues of the body, performing a number of regulatory functions, producing a large variety of biologically active substances. The strategic location of the endothelium allows it to be sensitive to the slightest changes in the hemodynamic system and not only in it. Thus, the vascular endothelium plays a key role in maintaining homeostasis. This review article presents the main pathogenetic aspects of endothelial dysfunction, methods of diagnosis and its correction.
Paper ID: 13A8L
Cite this article:
Bestaeva, I.V., Khasanov, M. A., Babirova, G. A, Askerova, Z. Z., Dzotsieva, L. K., Maslova, A.Yu.(2022). The Effectiveness of the Diagnosis of Endothelial Dysfunction and its Pharmacological Correction with a Focus on Angiotensin-Converting Enzyme Inhibitors. International Transaction Journal of Engineering, Management, & Applied Sciences & Technologies, 13(8), 13A8L, 1-8. http://TUENGR.COM/V13/13A8L.pdf DOI: 10.14456/ITJEMAST.2022.159