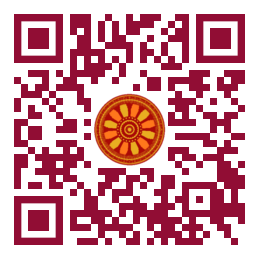 Magomed Mausarovich Ekhaev, Amnat Saidievna Abdullayeva (Saratov State Medical University named after V.I. Razumovsky, Saratov, RUSSIA),
Ekaterina Evgenievna Lakomova (Stavropol State Medical University, Stavropol, RUSSIA),
Aslan Zelimkhanovich Abaev (Chechen State University, Grozny, Republic of Chechnya, RUSSIA),
Aminat Magomedyusupovna Abdullayeva (Dagestan State Medical University, Makhachkala, Republic of Dagestan, RUSSIA),
Magomed Selimovich Abdulkerimov (Rostov State Medical University, Rostov-on-Don, RUSSIA).

Disciplinary: Medicine, Therapy.
DOI: 10.14456/ITJEMAST.2022.160
Keywords: Elderly and old people sickness; Gerontology; Arterial hypertension; Cardiovascular diseases (CVD); Hypertensive angioretinopathy; Etiology and pathogenesis of arterial pressure.
Abstract
According to statistics, heart and vascular diseases occupy a leading position in morbidity and mortality worldwide. This phenomenon is associated with aggressive urbanization and all the ensuing consequences. These factors adversely affect health in general, starting from a young age and leading, as a result, even to a decrease in life expectancy. Often people suffering from cardiovascular diseases (CVD) experience various severe complications in the form of acute cerebral circulation disorders, stroke, myocardial infarction, etc. The incidence of these diseases increases in the elderly and senile age, which is to a certain extent facilitated by age-related transformations in the cardiovascular system. This scientific article describes the etiological factors, pathomechanisms and principles of therapy of hypertension in the elderly and old people, the main components of nursing care for this disease are given.
Paper ID: 13A8M
Cite this article:
Ekhaev, M. M., Abdullayeva, A. S., Lakomova, E. E., Abaev, A. Z., Abdullayeva, A. M., Abdulkerimov, M. S. (2022). A Modern Look at the Conceptual Model of the Pathogenesis and Therapy of Arterial Hypertension in the Elderly and Senile Age. International Transaction Journal of Engineering, Management, & Applied Sciences & Technologies, 13(8), 13A8M, 1-9. http://TUENGR.COM/V13/13A8M.pdf DOI: 10.14456/ITJEMAST.2022.160