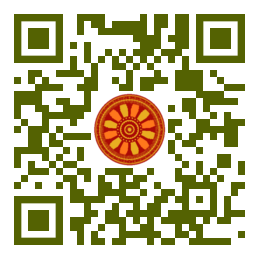 Wajid Ali (Department of Mathematical Sciences, Karakoram International University, Gilgit, PAKISTAN),
Iqtidar Hussain (School of International Relations and Public Affairs, Shanghai International Studies University, CHINA),
Sabbor Hussain (College of Business, Chung Yuan Christian University, Taoyuan, TAIWAN).

Disciplinary: Public Health & Management (Epidemics, Pandemics & Outbreaks), Social Science, Public Administration, Mathematical Sciences.
doi: 10.14456/ITJEMAST.2021.111
Keywords: Covid-19 protection measures; Social trust; People sensitivity; Public sensitivity; Human being; Covid pandemic; Coronavirus epidemic; Aware of the sensitivity; Epidemic knowledge; Public precaution measure; Epidemic observation; Epidemic public awareness; Social believe; Covid public behavior.
Abstract
The coronavirus (Covid-19) has become a major cause of human morbidity and mortality due to its transmitted mode in human beings. The public must follow precautionary practices to protect themselves from this world pandemic. Due to a lack of public practices, knowledge, and sensitivity, this transmitted disease suffers a large number of new cases around the world. This study examines the public's practices, knowledge, and sensitivity related to the Covid-19 in the Gilgit-Baltistan Pakistan area. We applied the exploratory methodology by reviewing the secondary data sources. We survey to collect the data and present the empirical evidence. We distributed five hundred questionnaires via the online and face-to-face approach and received 382 valid responses. The received data were analyzed by using descriptive statistics and a chi-square test. The empirical results indicate that majority of respondents are conscious and aware of the Covid-19 and moderately taking precautionary measures such as social distancing, washing hands, wearing the mask, avoid to handshaking/hug and avoiding unnecessary traveling. It has been observed that participants are well aware of the sensitivity and the belief that the Covid-19 causes harm, changes expenditure life, exhausted, nervous, lonely, and fear for their individual life. Respondents have trust in social confidence and the roles of electronic media information regarding taking precautionary measures against the covid-19. Inversely, people have not to trust economic and safety measures taken by the government to control the Covid-19 pandemic.
Paper ID: 12A6F
Cite this article:
Ali, W., Husain, I., Hussain, S. (2021). Covid-19: People Perception Knowledge and Experience: an Evidence from Gilgit-Baltistan Pakistan. International Transaction Journal of Engineering, Management, & Applied Sciences & Technologies, 12(6), 12A6F, 1-8. http://doi.org/10.14456/ITJEMAST.2021.111