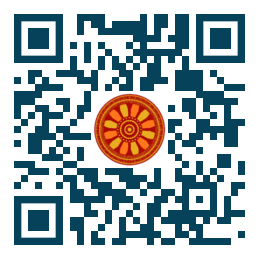 Muhammad Ramzan Sheikh (School of Economics, Bahauddin Zakariya University Multan, PAKISTAN),
Ijaz-Ur-Rehman (Institute of Business, Management and Administrative Sciences, The Islamia University of Bahawalpur, PAKISTAN),
Sumaira Batool (Department of Economics, The Women University, Multan, PAKISTAN),
Muhammad Tariq (Department of Economics, Bahauddin Zakariya University Sub Campus, Vehari, PAKISTAN),
Shazia Khalid (School of Economics, Bahauddin Zakariya University Multan, PAKISTAN).

Disciplinary: Digital Economics & Development Economics, Corruption Studies; Information Technology & Economics Crime.
doi: 10.14456/ITJEMAST.2021.119
Keywords: Control of Corruption; Income Inequality; Mineral Rent; Secondary School Enrollment; Official Development Assistance; GDP growth; Trade; Anticorruption; Gini Index; GDPG; LFPR; Digital transformation and corruption model; Anticorruption.
Abstract
Digital transformation is considered a significant factor to boost economic growth. Corruption, on the other hand, is viewed as a slowing down factor of economic growth. It is well-thought-out that digitisation can generate new corruption opportunities. These opportunities are primarily connected to cyber fraud or the exploitation of well-meaning technology, such as digital public services. Corrupt officials with high IT skills can exploit digital records and public service systems. Digital systems are also vulnerable to cyber-attacks which can interfere with government functions and compromise citizens' privately-owned data, particularly in countries where the administrative capacity is low and security systems are underfunded (IMF 2018; World Bank 2020). This suggests that digitalization has uncertain impacts on corruption. The present study highlights the role of digital transformation in economic growth and its deterrent to corruption in Asian countries. It gives direction and leads economies and organizations to carry out their digital transformation journey. The study would significantly contribute to the literature on economic growth and corruption control. The analysis has been conducted from 1990 to 2019. The study evaluates two different models in which dependent variables are control of corruption and GDP growth. The results divulge that the impact of digital transformation is highly significant and positive on economic growth and deterrence to corruption in Asian countries. This study also suggests policy recommendations towards pro-economic growth and anti-corruption strategy development.
Paper ID: 12A6N
Cite this article:
Sheikh, M. R., Rehman, I. U., Abbas, M., and Tariq, M. (2021). Digital Transformation Corruption and Economic Growth Nexus in Asian Countries. International Transaction Journal of Engineering, Management, & Applied Sciences & Technologies, 12(6), 12A6N, 1-12. http://TUENGR.COM/V12/12A6N.pdf http://doi.org/10.14456/ITJEMAST.2021.119