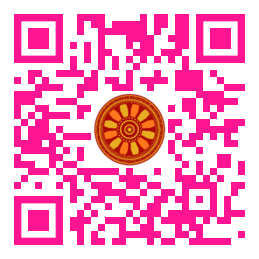 A. A. Muminov, G. N. Mamadotokhonova, F. B.Kamolzoda (Institute of Biological Safety Problems of the Tajik Academy of Agricultural Sciences Dushanbe, Republic of Tajikistan),
O.G. Petrova, V.M. Usevich, I.M. Milshtein (Ural State Agrarian University, Ekaterinburg, Russia).

Disciplinary: Agricultural Sciences, Epidemiology, Life Sciences Virology, Zoology.
doi: 10.14456/ITJEMAST.2021.121
Keywords: Rabies; Rabic; Infection; Red List of Tajikistan; Wild carnivores; Domestic carnivores; Wildlife; Sanctuary; Farm animals; Nature reserve; Khatlon region.
Abstract
The Ministry of Economic Development and Trade of Tajikistan notes in a monthly report that the risk of rabies infection and mortality is still high in Tajikistan. The state veterinary authorities on the ground carry out regular vaccination, registration, and certification of dogs, but not full coverage, which increases the risk of infection and mortality from rabies in Tajikistan, according to the monitoring of early warning. This work presents the results of a retrospective analysis of the ecological and epizootic situation of South-Eastern Tajikistan adjacent to nature reserves and state reserves and studies of the role of carnivores and other animals in the circulation of the rabies virus in natural foci. The Khatlon region of South-Eastern Tajikistan has been affected by rabic infection, especially in recent years. In the study area, the role of carnivorous animals in the spread of rabies infection was studied, and a computer model of the spread of rabies in the territory of South-Eastern Tajikistan, in particular in the Khatlon region, was developed. The monitoring of rabies among carnivorous mammals was carried out on the territory of three nature reserves. The relationship between the disease of dogs, cats, and cattle was revealed.
Paper ID: 12A6P
Cite this article:
Muminov, A. A., Mamadotokhonova, G. N., Kamolzoda, F. B., Petrova, O. G., Usevich, V. M., and Milshtein, I. M. (2021). Issues and Epidemiological Aspects of the Rabies Disease in South-Eastern Tajikistan. International Transaction Journal of Engineering, Management, & Applied Sciences & Technologies, 12(6), 12A6P, 1-9. http://TUENGR.COM/V12/12A6P.pdf http://doi.org/10.14456/ITJEMAST.2021.121