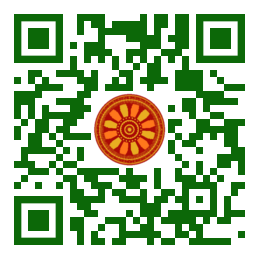 Nasrun Faris Zulkifli, Faizul Yahya, Rozi Ahmad, Suzaini Abd Ghani (Textile Research Group, Faculty of Applied Science, Universiti Teknologi MARA, UiTM Shah Alam, Selangor MALAYSIA).

Disciplinary: Textile Technology, Materials Science.
doi: 10.14456/ITJEMAST.2021.169
Keywords: Yarn pull-out test; Fabric direction; Fabric elongation performance; Woven fabric direction; Yarn linear density; Fabric weft direction; Fabric density; Yarn crimp factors; E-glass twill friction force; Twill 3D model; Yarn tenacity; Warp direction.
Abstract
Yarn pull-out is an evaluation to determine the friction force behavior of yarn within woven fabric during a pull-out action. It is imperative to investigate the yarn pull-out performance as it can predetermine the mechanical tensile strength and impact resistance performance of the woven fabric. To understand the friction force response of E-glass twill 4/1 woven fabric sample, multiple yarn pull-outs are conducted using different numbers of yarn; 10, 20, and 30 yarns. Multiple yarn pull-out behaviour represents the most realistic frictional mechanism of yarn being pulled out from woven fabric due to impact penetration and tensile elongation conditions. This paper intends to discuss the influence of multiple yarn pull-out performance according to woven fabric direction, fabric density, yarn linear density, and yarn crimp factors. It was found that an increased number of yarns significantly improve the friction force, in which the 30 yarn recorded the highest value of 21.38 N at the weft direction while the 10 yarn recorded the lowest friction value of 4.02N at warp direction. Meanwhile, weft direction with the least fabric density and yarn crimp of 29 yarn.cm-1 and 3.33%, respectively, produced an excellent force-elongation performance than warp direction. In-depth determination on the average force and yarn tenacity of individual yarn indicates that fabric direction plays a major influence. Fabric weft direction generated the highest average force and yarn tenacity for individual yarn with 0.7 N and 2.1 cN. Tex compared with warp direction.
Paper ID: 12A9E
Cite this article:
Zulkifli, N. F., Yahya, F., Ahmad, R., and Ghani, S. A. (2021). Multiple Yarn Pull-out Response on E-Glass Twill 4/1 Woven Fabric. International Transaction Journal of Engineering, Management, & Applied Sciences & Technologies, 12(9), 12A9E, 1-11. http://doi.org/10.14456/ITJEMAST.2021.173