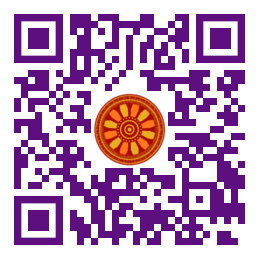 Gujjula Ramana Reddy, Chitra Perumal (Department of Electronics and Communication Engineering, Sathyabama Institute of Science and Technology, Chennai, INDIA),
Bodapati Venkata Rajanna (Department of Electrical and Electronics Engineering, RK College of Engineering, Kethanakonda (V), Ibrahimpatnam (M), Vijayawada, AMARAVATI - 521456, INDIA).

Discipline: Communication Engineering.
doi: 10.14456/ITJEMAST.2022.252
Keywords:Modified Gate Diffusion Input (M-GDI); Numerically Controlled Oscillator (NCO); Direct Digital Synthesizer (DDS); Digital to Analog Converter (DAC).
Abstract
A numerically Controlled Oscillator (NCO) was a digital oscillator signal generator that forms synchronous, clocked, discrete waveforms, normally sine. Numerically Controlled Oscillators were frequently utilized in combination with DAC at the outcome to generate a Direct Digital Synthesizer (DDS). A numerically Controlled Oscillator was utilized in several communications devices that were absolutely digital or assorted-signal, such as arbitrary waveform synthesis, the precise regulator at phase array radar systems, most digital Phase-Locked Loop, Digital Down/Up converters for Cellular and base stations and drivers for optical or acoustic transmissions and multi-level Frequency Shift Keying/ Phase Shift Keying modulators or demodulators (modem). In this analysis, the design and memory optimization of a hybrid Modified Gate Diffusion Input (M-GDI) numerically controlled oscillator is implemented. From the results, it can observe that compared with NCO-based 8-bit Microchip and Memory optimization of hybrid Gate Diffusion Input (GDI) NCO, Memory optimization of hybrid M-GDI NCO gives effective outcomes in terms of delay, MOSFET's and Nodes.
Paper ID: 13A12U
Cite this article:
Ramana, R.G., Chitra, P., Venkata, R.B. (2022). Design and Memory Optimization of Hybrid M-GDI Numerical Controlled Oscillator. International Transaction Journal of Engineering, Management, & Applied Sciences & Technologies, 13(12), 13A12U, 1-10. http://TUENGR.COM/V13/13A12U.pdf DOI: 10.14456/ITJEMAST.2022.252