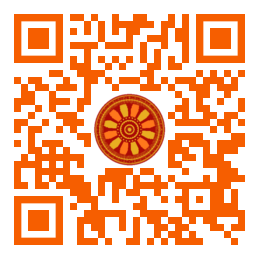 Alina Yurievna Maslova, Artem Evgenievich Mishvelov (Stavropol State Medical University, Stavropol, RUSSIA)
(Socmedica, Skolkovo, Moscow, RUSSIA),
Madina Jamarzaevna Dudusheva (Chechen State University, Grozny, Republic of Chechnya, RUSSIA),
Gevorg Armenakovich Blejyants ( Socmedica, Skolkovo, Moscow, RUSSIA),
Sergey Viktorovich Minaev , Evgeny Vyacheslavovich Shchetinin , Anna Arturovna Apaguni , Elena Nikolaevna Rakitina ( Stavropol State Medical University, Stavropol, RUSSIA)
Ekaterina Dmitrievna Sukhanova (North Caucasus Federal University, Stavropol, RUSSIA)
Galina Vladimirovna Ospichuk (Scientific and Practical Institute of Biotechnology in Animal Science and Veterinary Medicine, Maksimovka, REPUBLIC of MOLDOVA).

Disciplinary: Medicine.
doi: 10.14456/ITJEMAST.2022.157
Keywords: Artificial intelligence; expert system; medical decision support system; COVID-19; viral infections; respiratory tract; doctor's appointment; electronic clinical pharmacologist; pharmacovigilance; therapy safety
Abstract
The Electronic Clinical Pharmacologist (ECP) is a Medical Decision Support System (MDSS). This system is based on the Unified Medical Knowledge Base (UMKB), which is updated and updated as new medicines are released and specialized publications are published in peer-reviewed biomedical scientific journals. ECP helps to reduce the risks of medical errors and complications in clinical practice. When using ECP, the number of side effects from the use of medicines decreases, the patient's admission time is reduced, the quality of medical care is improved, the costs of the medical organization for the purchase of medicines are reduced, all this is carried out due to more rational prescriptions of the doctor. The ECP takes into account the personalized approach of drug therapy. Based on Stavropol State Medical University and medical universities of the North Caucasus Federal District, a questionnaire of students was conducted among students of 3-6 courses, as well as testing of the ECP application to compare treatment standards (clinical recommendations) according to the clinical recommendations of the Ministry of Health (outpatient, inpatient treatment) and self-treatment of students and their relatives. And patterns of changes in the course of treatment were also revealed when using MDSS ECP and without it.
Paper ID: 13A8J
Cite this article:
Maslova, A.Y., Mishvelov, A.E., Dudusheva, M.J., Blejyants, G.A., Minaev, S.V., Shchetinin, E.V., Apaguni, A.A., Osipchuk G.V. (2022). Using a Decision Tree with a Feedback Function to Select Therapeutic Tactics for Viral Infection of the Respiratory Tract in the Medical Expert System. International Transaction Journal of Engineering, Management, & Applied Sciences & Technologies, 13(8), 13A8J, 1-10. http://TUENGR.COM/V13/13A8J.pdf DOI: 10.14456/ITJEMAST.2022.157