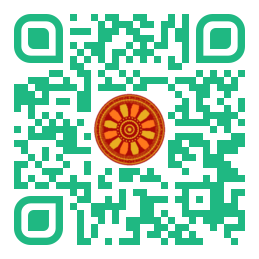 Muhammad Munir Ahmad (Department of Commerce, Allama Iqbal Open University, Islamabad, PAKISTAN),
Salman Ali Qureshi (Department of Business Administration, Allama Iqbal Open University, Islamabad, PAKISTAN),
Muhammad Bilal (Department of Business & Economics, FG Sir Syed College, Rawalpindi, PAKISTAN),
Naveed (Department of Management Sciences, Qurtuba University of Science and Information Technology, Peshawar, PAKISTAN),
Asif Mehmood Rana (Department of Business Administration, Federal Urdu University of Arts, Science & Technology, Islamabad, PAKISTAN).

Disciplinary: Financial and Management Sciences.
doi: 10.14456/ITJEMAST.2021.13
Keywords: Firm performance; Financial fragility; Fixed effect; Random effect; Pooled OLS; Non-fragile firm; Financial equity.
Abstract
Financial fragility (FFR) is of great importance due to its impacts on the dynamics of firms. This paper explores the presence of FFR and its impacts on the performance of manufacturing firms listed at the Pakistan Stock Exchange (PSX) for 2010-2019. The sample data set is split based on median values of fragility, age, and size of the firms, and then classified as fragile, non-fragile, large, small, old, and younger firms. Using the fixed effect, random effect, and pooled OLS techniques to examine relationships among the variables, the Return on Assets, and Tobin's Q ratios are used as performance measures that show the negative relationship with FFR. Firms with good equity ratios are good performers due to their financial strength. Younger firms are better performers than older firms are, but FFR plays an adverse role for all firms. Larger firms' performances are better, compared to smaller firms. The presence of fragility does not hamper the performance of large size firms while small-size firms are more affected. The study results suggest utilizing retained earnings and reducing dependence on debt financing to improve the financial performance of fragile firms.
Paper ID: 12A1M
Cite this article:
Ahmad, M. M., Qureshi, S. A., Bilal, M., Naveed, Rana, A. M. (2021). Dynamic Measuring the Impacts of Financial Fragility on the Performance of Non-Financial Firms Listed at the Pakistan Stock Exchange. International Transaction Journal of Engineering, Management, & Applied Sciences & Technologies, 12(1), 12A1M, 1-10. http://doi.org/10.14456/ITJEMAST.2021.13