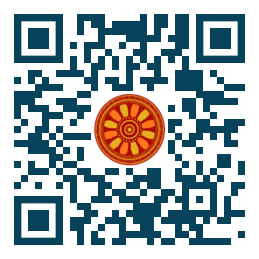 Leong Choon Hoong, Hazril Sherney Basher (School of Housing, Building & Planning, Universiti Sains MALAYSIA).

Disciplinary: Sustainability and Green Technology, Energy Sciences, Architectural Science (Housing and Building), Civil Engineering & Technology.
doi: 10.14456/ITJEMAST.2021.125
Keywords: Thermal performance; ETFE surface temperature; Roof surface temperature; Daylight Glare Index (DGI); Air-conditioned; Building roof; Roof foil; Glare analysis; ETFE roof; Non-air-conditioned; Tropical climate; Glare analysis; Building energy simulation; Sustainable building; Luminance.
Abstract
Glass construction can reflect heat and glare to the surrounding environment. Ethylene Tetrafluoroethylene (ETFE) is one of the low-cost solutions and lightweight materials used in construction compared to glass. The main issue of conventional glass is the high amount of heat absorbed into buildings in tropical climates. The purpose of this paper is to determine the thermal performance effects of ETFE foil installed on the roof of buildings. The field measurement consists of air-conditioned and non-air-conditioned environments, to compare the surface temperature of ETFE with glass in a tropical climate. Measurement of surface temperature will be recorded. This paper aims to explore the thermal properties of ETFE and its effectiveness in tropical climatic conditions compared to glass. Data were collected with on-site measurement in 1 Mont' Kiara Mall and Design Village Outlet Mall, Malaysia. Comparison analysis was done for the surface temperature of ETFE and glass with Aftab Alpha software to calculate daylight glare index (DGI). The result obtained from the analysis proved that ETFE roof is effective in both air-conditioned and non-air-conditioned environments. ETFE also performs better than glass in terms of heat reduction through the material. Luminance and glare analysis also showed that ETFE foil does not cause glare to the users. Therefore, the ETFE foil is suitable in tropical climate conditions to provide alternative shade better than glass in reducing the roof surface temperature.
Paper ID: 12A6T
Cite this article:
Hoong, L., C., Basher, H. S. (2021). Thermal Performance & Glare Analysis of ETFE Roof Foil in Tropical Climate Condition. International Transaction Journal of Engineering, Management, & Applied Sciences & Technologies, 12(6), 12A6T, 1-7. http://doi.org/10.14456/ITJEMAST.2021.125