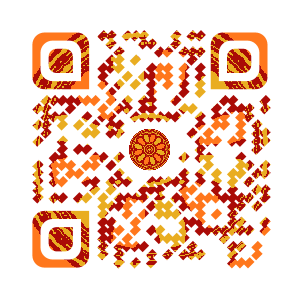 G.A. Beznosov (Federal State Budgetary Educational Establishment of Higher Education, Ural State Agrarian University, (FGBOU VO Uralsky GAU), Ekaterinburg, Karl Liebknecht st., 42, RUSSIA ),
E.A. Skvortsov (Ural Federal University, Ekaterinburg 620002, Mira st., 19, RUSSIAN FEDERATION ),
A.N. Semin (Ural State Economic University, Ekaterinburg, March 8 st. / Narodnaya Volya st., 62/45620144 RUSSIAN FEDERATION ),
K.V.Nekrasov (Ural State University of the Railway Transport, Ekaterinburg, Ekaterinburg, Kolmogorov Street, 66, RUSSIA ),
N.V. Ziablitckaia, V.I. Nabokov (South Ural State University, Chelyabinsk, pr.Lenina, 76, RUSSIA )

doi: 10.14456/ITJEMAST.2019.44
Keywords: Economic model, optimization of production costs, resource saving, precision farming.
The article suggests an economic and mathematical tool for optimization of production costs as a tool for justifying the efficiency of resource-saving production methods in the precision farming system. In particular, an economic and mathematical model of optimization of resource saving in agricultural production has been developed, which provides the most objective, in comparison with known analogues, justification of certain resource-saving technologies for the agricultural production due to integrated consideration of natural and production factors, including the difference in the amount of production resources at areas with various agrochemical characteristics; these characteristics were identified on the basis of soil tests, crop losses, depending on a technology of crop cultivation, a degree of reproduction of soil fertility, a product quality and the environmental safety of production. The practical implementation of precision farming technologies is based on capabilities of modern geo-information systems GLONASS. Thus, the conducted studies suggest that economic and mathematical modeling, as one of the elements of the economic mechanism of resource saving, can be successfully used to optimize resource consumption in agricultural production. The approbation of the improved economic and mathematical model has proved a possibility of more accurate and objective justification of the use of one or another resource-saving method (technology) of production.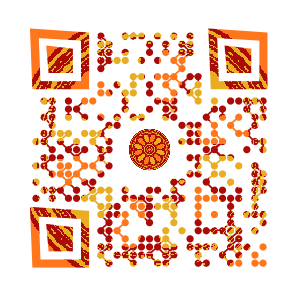 Seyed Mohammad Hossein Sharifi *, Armin Sabetghadam-Isfahani (Department of Mechanical Engineering, Petroleum University of Technology (PUT), Ahvaz Faculty, IRAN )

doi: 10.14456/ITJEMAST.2019.46
Keywords: Metal Fabrication; SZ; TMAZ; HAZ Phases; Zener Pinning Effect; Zirconium dioxide; Nano-coating Dispersing; Diamond Pyramid Hardness.
The effect comparison of applying Friction Stir Processing (FSP) with two different Nanoparticles; CNT (Carbon Nano Tubes) and ZrO2, on St37 steel Micro-hardness changes has been investigated. In FSP fabrication method, the rotational speed was 900 rpm and the traverse speed was 100 mm/min. The obtained Micro-hardness results from both Nano-particles have been compared with the one in Base Metal (BM). Both Nanoparticles (CNT and ZrO2) were tested in the same total dominant condition. It is note-able that the nugget zones' Micro-hardness of both FSP Nano-coated samples have experienced a great promotion in comparison to the one in BM. However, the CNT one allocates a greater promotion slope to itself. By comparing the three fabrication zone products (Nugget Zone, TMAZ, HAZ); it will be understood that CNT sample experiences a greater difference between three fabrication zones rather than the ZrO2 ones.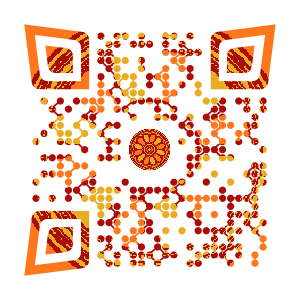 Muhammad Umair Raza, Adnan Adeel, Muhammad Nazam (Institute of Business Management Sciences, University of Agriculture, Faisalabad, PAKISTAN ),
Rana Shahid Imdad Akash (Faculty of Management Sciences, Department of Business Administration, University of Sargodha Women Campus, Faisalabad, PAKISTAN ),
Muhammad Hashim (Department of Management Sciences, National Textile University, Faisalabad, PAKISTAN ),
Jamil Ahmad *, Muhammad Imran Khan (Department of management Sciences, COMSATS University Islamabad, Vehari Campus, PAKISTAN )

doi: 10.14456/ITJEMAST.2019.47
Keywords: Relationship management; Factor analysis; Satisfaction of clients; Customers' expectations; Commercial banking; employee service behavior.
MEDIATING ROLES OF WORK AUTONOMY AND LEADER-FOLLOWER EXCHANGES IN THE RELATIONSHIP BETWEEN WORK ENGAGEMENT AND ORGANIZATIONAL CITIZENSHIP BEHAVIOR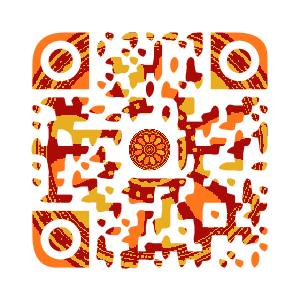 Roohollah Samiee* (Department of Management, AliAbad Katoul Branch, Islamic Azad University, AliAbad Katoul, IRAN ),
Hossein DidehKhani (Department of Industrial Engineering, AliAbad Katoul Branch, Islamic Azad University, AliAbad Katoul, IRAN )

doi: 10.14456/ITJEMAST.2019.48
Keywords: Job autonomy; Staff's attitude; Leader-member exchange; Smart PLS; Leader-follower interaction.
Employee behavior plays an important role in convincing bank clients; conversely, there is a scarcity of study which emphasized the individual and professional features of employee behavior and their effects on client`s satisfaction. Therefore, this study provides a good detail regarding influence of bank employee service behavior on customer satisfaction. Sample population was 200 clients with functional bank accounts in four commercial banks of Pakistan. A close-ended questionnaire was employed for collection of data by conducting survey. The analysis of data was performed by employing various statistical techniques such as descriptive statistics and multiple regressions. The key findings evidently indicate significant influence of both individual (Individual traits and Individual marketing skills) and professional (Professional knowledge and Professional marketing skills) features of employee behavior on the satisfaction of clients. This study also showed that individual features of service behavior of employee have great influence on the satisfaction of clients than professional aspects. Finally, it found that bank staff's individual and professional features positively and significantly affect satisfaction of their customers; while, individual features have revealed a dominance in forecasting the clients' satisfaction.
Other issues:
Vol.9(2018)
Vol.10(1)(2019)
Vol.10(2)(2019)
Vol.10(3)(2019)
Vol.10(5)(2019)
Vol.10(6)(2019)
Vol.10(7)(2019)
Archives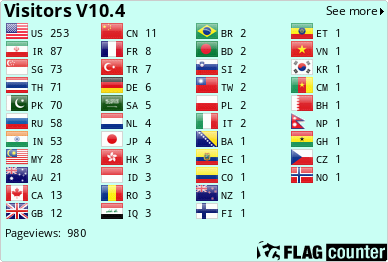 Call-for-Papers
Call-for-Scientific Papers
Call-for-Research Papers: ITJEMAST invites you to submit high quality papers for full peer-review and possible publication in areas pertaining engineering, science, management and technology, especially interdisciplinary/cross-disciplinary/multidisciplinary subjects.
To publish your work in the next available issue, your manuscripts together with copyright transfer document signed by all authors  can be submitted via email to Editor @ TuEngr.com (no space between). (please see all detail from 
Instructions for Authors
)
Publication and peer-reviewed process:
After the peer-review process (4-10 weeks), articles will be on-line published in the available next issue.  However, the 
International Transaction Journal of Engineering, Management, & Applied Sciences & Technologies
 cannot guarantee the exact publication time as the process may take longer time, subject to peer-review approval and adjustment of the submitted articles.