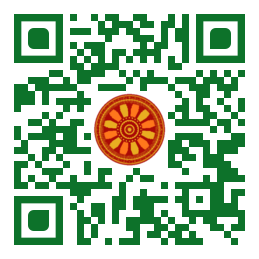 Sergei I. Belentsov (Institute of Continuing Education, Federal State Budgetary Educational Institution of Higher Education, Kursk State University, RUSSIAN FEDERATION),
Olga N. Malykhina (Municipal Budget Educational Institution Lyceum 21, RUSSIAN FEDERATION),
Evgeniy V. Gulankov, Natalya I. Morgunova (Department of Theory and Practice of Journalism, Federal State Budgetary Educational Institution of Higher Education, Kursk State University, RUSSIAN FEDERATION).

Disciplinary: Multidisciplinary (Education Sciences (Education Development), Russian History of Education, Psychology).
doi: 10.14456/ITJEMAST.2021.31
Keywords: Educational reforms; Reading education; School canon; Feeble-minded children; Teaching of comprehended reading; Intellectually retarded children; Education method; Russian language; Reading psychological and linguistic motivation; Russian literature lessons.
Abstract
This study observes the practical activity of teachers in the 70s of the XIX century. It became a response to the desire of the state to regulate general issues, the external side of teaching reading (the list and form of textbooks, books, magazines, and the number of hours, the name and place of subjects in the curriculum, the direction of teaching). They reveal that teachers formed the practical skills of students and teachers themselves in setting correct, productive reading. When talking about different educational levels of reading education (folk school, different types of schools, progymnasium, men's and women's gymnasium, seminary), we deliberately avoid structural and age limits in the history of the educational process of learning to read, although we understand that the emphasis in the education of students is 8-10, 10-13, 14-16 years old - folk schools, gymnasiums, and seminaries are different, but at this stage of our historical and pedagogical research and in accordance with its purpose, it is incorrect and relatively any distinction, if we talk about a trend in the development of the idea of teaching conscious reading. This is all the more true because the sources we study do not make such distinctions; on the contrary, they emphasize the unity of the chosen line from primary education to preparatory university. For the important finding, this state of affairs revealed the shortcomings of the existing education system as a whole, directed the educational side of learning, and developed meaningful reading.
Paper ID: 12A2J
Cite this article:
Belentsov, S. I., Malykhina, O. N., Gulankov, E. V., Morgunova, N. I. (2021). Educational Character of Comprehended Reading in Russia (1870-1900). International Transaction Journal of Engineering, Management, & Applied Sciences & Technologies, 12(2), 12A2J, 1-13. http://doi.org/10.14456/ITJEMAST.2021.31