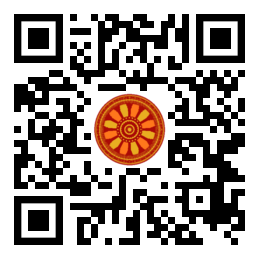 Muhammad Asad (Commissioning Services Division-Central, National Grid, SAUDIA ARABIA),
Erum Pathan (Electronic Engineering Department, Quaid-e-Awam University of Engineering. Science and Technology, Nawabshah, PAKISTAN),
Muhammad Imran Rabani, (Department of Electrical Contracting & Maintenance, XERVON, SAUDI ARABIA),
Sai Babu Goli (Commissioning Division, COA Saudi Electricity Company, SAUDI ARABIA),
Amjad Ammar Qureshi (Department of Assets and Engineering Management, Trafigura Nyrstar, AUSTRALIA),
Muhammad Shahid (Department of Protection & Automation Engineering, Siemens Ltd, SAUDI ARABIA),
Amanullahkhan Pathan (Department of Power Transmission and Distribution, Larsen and Toubro, SAUDIA ARABIA),
Nadim Imtiyaz Shaikh (Department of Power Transmission and Distribution (IC), Larsen and Toubro, SAUDIA ARABIA).

Disciplinary: Electrical Engineering and Technology.
doi: 10.14456/ITJEMAST.2021.49
Keywords: EcoSUI; SBUS Server; Remote island detection; DERs; Large scale PV tight grid; IED Scout; Island scheme; Fault simulation; Island dummy command; Redundant communication; Power quality.
Abstract
The boost insertion of DERs, large-scale PV, and wind energy are included in the power distribution grid network, while fixed series (FSC), static var (SVC) compensation, shunt capacitors, and reactors in the transmission grid network stabilize the power system. The smooth-running system requires secured and reliable island operation to avoid blackouts and brownouts. The unpredictable grid abnormalities such as DC supply failure, BCU faulty, server redundancy failure, mal-operation of the line protection, CBF protection, BB protection operation, and lack of redundancy or mal-operated controller logics/hardwired contacts or causes of human errors in some cases could cause unintentional remote islanding. This paper proposes a new algorithm with the unique design of adoptive logic developed first time at station level IEC61850 grid controller in SBUS Server EcoSUI Engineering software to enhance the reliability and system redundancy which manipulates real-time grid variables instead of measuring only the PCC voltage, therefore there is no NDZ issue and power quality problem hence detects export power failure (demand) at the grid and intimate plant controllers remotely to de-synchronize the generation (supply) for overall island operation, then proposed best-standardized communication interfacing topology between grid controller to plant controllers.
Paper ID: 12A3G
Cite this article:
Asad, M., Pathan, E., Rabani, M. I, Goli, S. B, Qureshi, A. A., Shahid, M., Pathan, A., Shaikh, N. I. (2021). The Design and Implementation of IEC61850 SBUS Server Island Detection Using a New Algorithm and Futuristic Interface Communication. International Transaction Journal of Engineering, Management, & Applied Sciences & Technologies, 12(3), 12A3G, 1-13. http://doi.org/10.14456/ITJEMAST.2021.49