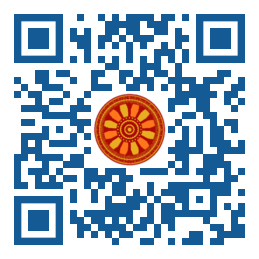 Bader A. Alyoubi (Department of Information Systems Management, College of Business, University of Jeddah, Jeddah, KINGDOM OF SAUDI ARABIA).

Disciplinary: Information Management and Business Intelligence.
doi: 10.14456/ITJEMAST.2021.73
Keywords: Fuzzy analytic hierarchy process; FAHP; KSA knowledge sharing; KSA accounting; Maximize competitive advantage; Intangible indicators.
Abstract
The paper presents a detailed study to measure the impact on knowledge sharing in the Kingdom of Saudi Arabia (KSA) accounting firms using Fuzzy AHP (FAHP). A major problem of accounting managers is to evaluate several firms using standard financial and company-based metrics e.g. revenue, costs, market share, and others. However, these methods have limitations as they look at past data to make a prediction. This paper uses FAHP to examine intangible assets to provide a long-term comparison, share the findings amongst account managers, and help them to identify prospective firms that can provide better revenues in the long term. The paper defined the methodology and experiments to measure and evaluate the impact on business performance and intellectual capital of KSA accounting firms. For a target firm, parameters for the fuzzy scale were defined. A FAHP model was created with four steps and tested on a set of firms to evaluate linguistic variables of the company's intangible assets. Calculations indicate that FAHP helps KSA accounting firms to identify the extent to which portfolios perform against benchmarked firms of KSA firms. The impacts of this knowledge sharing proved that it is possible to maximise the investment portfolio when a large number of stocks must be evaluated using human capital and intellectual capital assets. Feedback was provided to accounting managers to improve the revenue maximisation process by concentrating on important indicators. Results show FAHP and the methodology have the potential for using artificial intelligence to analyse firms and help KSA firms to gain a competitive advantage. This becomes critical in KSA that may lack the networking and interaction of accounting professionals seen in European countries.
Paper ID: 12A4J
Cite this article:
Alyoubi, B. A. (2021). Impacts of Knowledge Sharing in Saudi Accounting Firms using Fuzzy AHP. International Transaction Journal of Engineering, Management, & Applied Sciences & Technologies, 12(4), 12A4J, 1-12. http://doi.org/10.14456/ITJEMAST.2021.73