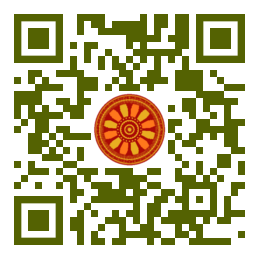 Ooi Wei, Ong Poh Yin, Ahmad Sanusi Hassan, Yasser Arab (School of Housing, Building and Planning, Universiti Sains Malaysia, MALAYSIA),
Khiensak Seangklieng (Faculty of Architecture and Planning, Thammasat University, THAILAND),
Boonsap Witchayangkoon (Department of Civil Engineering, Thammasat School of Engineering, Thammasat University, THAILAND),
Joesron Alie Syahbana (Department of Urban and Regional Planning Faculty of Engineering, Diponegoro University, INDONESIA).

Disciplinary: Urban and Regional Planning, Architecture and Sustainable Urban & Real Estate Development.
doi: 10.14456/ITJEMAST.2021.98
Keywords: Urban design elements; Mental Mapping; Private-developed township; Garden city; Hillside development; Self-sustained community; Residential neighbourhood; Urban pattern; Urban planning.
Abstract
This study analyses the place-making of Farlim, a Garden City, in Penang, focusing on two of the five urban design elements according to Lynch (1960), i.e. path and edge. Farlim is the first largest private-developed township in Penang comprising a mixed range of housing development as well as some supporting components such as commercial, business, healthcare and educational institutions. The urban layout of this garden city is a gridiron plan adapted to the natural contour of the site in an irregular layout. To carry out the survey and analysis of the elements that compose the mental image of this site, this study uses qualitative methods including site visits, online research and interviews. This study shows that the path is the most dominant urban design element at this site, ensuring smooth circulation and efficient connectivity to cater to the high traffic flow from neighbouring areas. The identified strong edge is formed by Bukit Romania, which created a clear boundary between the site and the undeveloped hill land. These two important urban design elements have successfully created a significant visual perception in Farlim, Penang.
Paper ID: 12A5N
Cite this article:
Ooi, W., Ong, P. Y., Hassan, A. S., Arab, Y., Seangklieng, K., Witchayangkoon, B., and Syahbana, J. A. (2021). Analysis on Urban Paths and Edges at Farlim Township in Penang. International Transaction Journal of Engineering, Management, & Applied Sciences & Technologies, 12(5), 12A5N, 1-13. http://doi.org/10.14456/ITJEMAST.2021.98