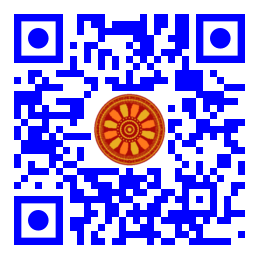 Muhammad Syazwan KhairulAnuar, Ahmad Afiq Md Noor, Ahmad Sanusi Hassan, Yasser Arab (School of Housing, Building and Planning, Universiti Sains Malaysia, MALAYSIA),
Khiensak Seangklieng (Faculty of Architecture and Planning, Thammasat University, THAILAND),
Boonsap Witchayangkoon (Department of Civil Engineering, Thammasat School of Engineering, Thammasat University, THAILAND).

Disciplinary: Urban and Regional Planning, Architecture and Sustainable Urban & Real Estate Development, Malaysia History.
doi: 10.14456/ITJEMAST.2021.100
Keywords: Urban design elements; Gridiron Layout; Mental Mapping; Colonial town; Urban pattern; Colonial heritage style; Road hierarchy; Royal city; Urban planning; City path; Edge element; Historical value.
Abstract
This paper analyses the town image and mental mapping of this study discusses and identifies the urban design elements in the colonial town in Kuala Kangsar, Perak also known as the Royal town. The study area has its attraction to the urban riverfront and old urban architecture elements. The study applies a qualitative method in analyzing urban design elements of Royal Town. The data was taken from a fieldwork survey conducted in the area. Some data obtained directly from the location include interviews with the resident and businesses. The study finds that this layout design has a different road hierarchy, where the primary road will lead to a secondary road where all is located. This secondary road becomes the main route leading to the market and where the house is located and connecting another part of the layout. This study shows that the area has a Royal Town design which has a more colonial heritage style and it is well designed as part of the town. The Arena Square jetty becomes the node to that area. The path formed from this layout has two circular roads, which one leads to the riverside and another leads to the town where both exit to the main road facing the river. The landmark in this area can become the most dominant element while the path shows as substantial circular road and the study shows that this area has potential in nodes, edges, and districts to become a thriving Royal Town.
Paper ID: 12A5P
Cite this article:
KhairulAnuar, M. S., Noor, A. A. M., Hassan, A. S., Arab, Y., Seangklieng, K., Witchayangkoon, B. (2021). Urban Design Legibility in Kuala Kangsar Royal Town in Malaysia. International Transaction Journal of Engineering, Management, & Applied Sciences & Technologies, 12(5), 12A5P, 1-12. http://doi.org/10.14456/ITJEMAST.2021.100