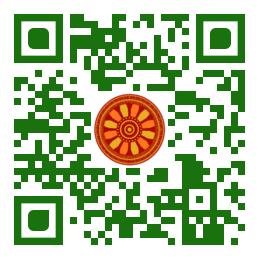 Mohd. Anis Yaziq bin Alimin, Lek Heng Chan, Ahmad Sanusi Hassan, Yasser Arab (School of Housing, Building and Planning, Universiti Sains Malaysia, MALAYSIA),
Boonsap Witchayangkoon (Department of Civil Engineering, Thammasat School of Engineering, Thammasat University, THAILAND),
Joesron Alie Syahbana (Department of Urban and Regional Planning, Faculty of Engineering, Diponegoro University, Semarang, INDONESIA).

Disciplinary: Architectural Science and Urban Planning, Heritage Studies, Urban Development.
doi: 10.14456/ITJEMAST.2021.32
Keywords: Traditional Malay Settlement; Kuching; River village; Riverfront; Urban design; City node; Tertiary Landmark; Religious landmark; Urban design elements; City path.
Abstract
This research discusses and identifies our case study's spatial arrangement at Kampung Bintawa Hilir in Kuching, Sarawak. The paper applies the qualitative research method by compiling information through a series of site visits, observations and interviews. The observers perceive their surrounding urban design elements. The noticeable elements may slightly differ from one to other observers, but they are collectively perceived with similar perspectives. The result shows that the district is the dominant urban design element that influences the village's path patterns, compared to the quality of nodes not as prominent as other urban design elements. The exiting nodes are only highlighted by less critical elements that are not easily identifiable through observation. They are only identifiable through the perception of localities. There is no open space or plaza within the village that could create a significant node. In short, the finding shows that the combination of urban design elements is considered satisfactory in highlighting the identity of Kampung Bintawa Hilir.
Paper ID: 12A2K
Cite this article:
Alimin, M. A. Y. B., Chan, L. H., Hassan, A. S., Arab, Y., Witchayangkoon, B., Syahbana, J. A. (2021). Spatial Arrangement Analysis of Kampung Bintawa Hilir in Sarawak. International Transaction Journal of Engineering, Management, & Applied Sciences & Technologies, 12(2), 12A2K, 1-15. http://doi.org/10.14456/ITJEMAST.2021.32