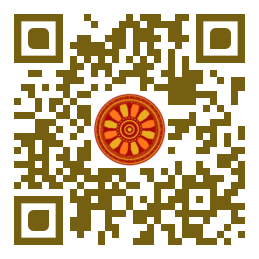 Erum Pathan (Electronic Engineering Department, Quaid-e-Awam University of Engineering. Science and Technology, Nawabshah, PAKISTAN),
Mubashir Hayat Khan, Haider Arshad (Department of Electrical Power Engineering, Faculty of Electrical and Electronic Engineering, University Tun Hussein Onn Malaysia, Johor, MALAYSIA),
Muhammad Asad (Commissioning Services Division-Central, National Grid, SAUDIA ARABIA),
Amanullahkhan Pathan (Department of Power Transmission and Distribution, Larsen and Toubro, SAUDIA ARABIA),
Amjad Ammar Qureshi (Department of Assets and Engineering Management, Trafigura Nyrstar, AUSTRALIA),
Nadim Imtiyaz Shaikh (Department of Power Transmission and Distribution (IC), Larsen and Toubro, SAUDIA ARABIA),
Muhammad Shahid (Department of Protection & Automation Engineering, Siemens Ltd, SAUDI ARABIA).

Disciplinary: Electrical Engineering and Technology.
doi: 10.14456/ITJEMAST.2021.37
Keywords: Microgrid (MG); Voltage & Frequency (V&F); H-infinity (H∞); Low Pass filter (LPF); Distributed Grid (DG); Droop control.
Abstract
The future of the power system is definitely depending on the micro grid (MG) system which includes the Distribution Generators utilizing the Renewable energy Resources (RERs) and Storage. In this paper, an H∞ VF control strategy is presented for a parallel islanded AC microgrid system. The control strategy restored desired results accurately by removing errors of voltage and frequency (V&F) at a nominal value without using the secondary controller in addition to improving the active power and reactive power accuracy by using the proposed robust droop control. The proposed control scheme has been tested through MATLAB/Simulink under different load conditions. The comparison proves the effectiveness of the proposed controller which improves the desire results in frequency and voltage perspective. The proposed controller is reliable and stable than a conventional and secondary controller.
Paper ID: 12A2P
Cite this article:
Pathan, E., Khan, M. H., Arshad, H., Asad, M., Pathan, A. K., Qureshi, A.A, Shaikh, N. I. (2021). H-Infinity VF Controller-Based Three-Phase Voltage Source Parallel Autonomous Grid. International Transaction Journal of Engineering, Management, & Applied Sciences & Technologies, 12(2), 12A2P, 1-7. http://doi.org/10.14456/ITJEMAST.2021.37